Location, location, location. The "L" word has always been the magic one for real estate investors. With record-low supply and rates, and record-high demand, investors in 2021 may consider taking on a renovation project if they find properties in desirable locations.
If you find a home in the right location, it might be worth undertaking as many repairs as needed to get it market-ready — even if that means having to gut the home down to the studs and rebuild. So what are the latest costs to gut a property and turn a tired house into a show home? And what are the key issues for motivated investors in 2021?
We'll explore these topics and more to arm you with all the news you need to know to be successful this year. Let's start by defining a gut renovation.
Getting the Gut
A true gut means you strip away everything inside a home, down to the studs. Think floors, walls, insulation, plumbing, HVAC, cabinets, fixtures, appliances—everything goes. By doing this, you retain the structural skeleton of the dwelling but have complete freedom to re-think the interior of a home. A gut may also involve some exterior work.
A remodel, on the other hand, usually means redoing certain elements of a home, but leaving the core structure as is. An example could be a kitchen or bath remodel to improve the aesthetics or function of those rooms.
In this post, we will talk about the comprehensive cost to gut and remodel a house. Big picture, your cost will be based on the scope of the project, the size of the property, the extent of materials removed, quality of new materials installed and labor required.
Is It Cheaper to Gut a House or Rebuild?
According to HomeAdvisor, "Demolition of the interior down to the studs and then remodeling costs $100,000 to $200,000." Compare this to $150,000-$400,000 or more to build a house from the ground up. Take a look at how the cost per square foot breaks down in this chart and the efficiency in a gut remodel.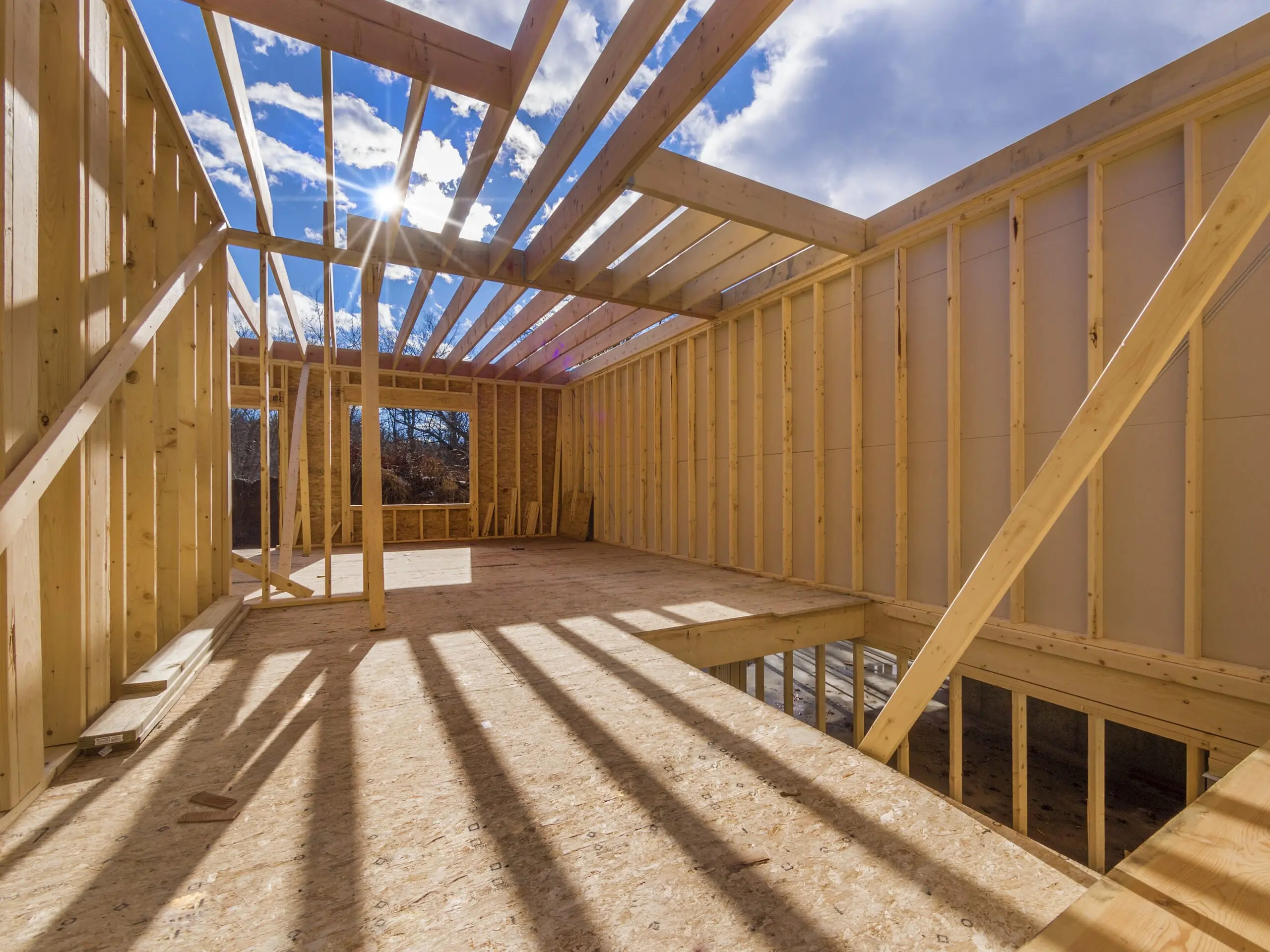 The average gut remodel cost includes demolition, structural changes, new electrical and plumbing, new roof and HVAC, finishings, and appliances. The actual "gutting" cost is a mere fraction of the total: around $2,500 to $7,000 or more for permits, labor, and material disposal.
8 Key Factors in Building a Gut Remodel Budget
Location:

Remodeling costs

can fluctuate by up to 40% more than the national average depending on the construction market in your city. Just as it's more expensive to live in the Big Apple, it's more expensive to gut and remodel there too.

Age: The age of a house will also impact costs. Old homes often mean old problems that may have never been addressed. The condition of the home will be a major factor in your budget. Be prepared for hidden costs like lead paint, asbestos, and rotting wood. Updates will be needed to ensure the home meets newer building codes.

Layout: Throwing out the floorplan completely? You'll definitely be increasing the cost of your project. Structural changes like moving walls will add to your budget.

Size: In most cases, the

cost per square foot

goes up as the house size increases. According to

HomeAdvisor

, the average cost of renovating a 1,000 square-foot house is $19,000. Compare that to $100,000 for a 4,000 square-foot home.

Labor: Are you planning to DIY your gut remodel or hire the pros? The latter can inflate your

cost

anywhere from 18.6% to 50.8%.

Permits: Permits are par for the course with a gut remodel. Any major structural change or electrical and plumbing work means you will need a permit. Going with a contractor normally takes that burden off of the investor as these pros know the laws and code and can handle the permit application process.

Materials: Are you envisioning marble and Miele appliances for your kitchen? Then plan on beefing up your budget. Savvy investors shop around for quality materials that stand out and stand the test of time—for less.

Additions: Adding any kind of new structure or square footage to a property will also add to the bottom line. Extending the house means foundation, framing, insulation, drywall and roofing—in addition to what goes inside.
The Other "L" Word: Lumber
Much has been written about the historic lumber shortage in our country. Demand has exploded, prices have skyrocketed and everyone in the home building business is scrambling. How did we get here?
When the pandemic hit, mills cut production and unloaded inventory—fearing a crash. As we know now, the exact opposite happened. DIYers new and old filled the aisles of Home Depot to buy goods for projects. At the same time, record-low interest rates stimulated a housing boom. Construction and home renovation require a lot of lumber and mills couldn't keep up the pace.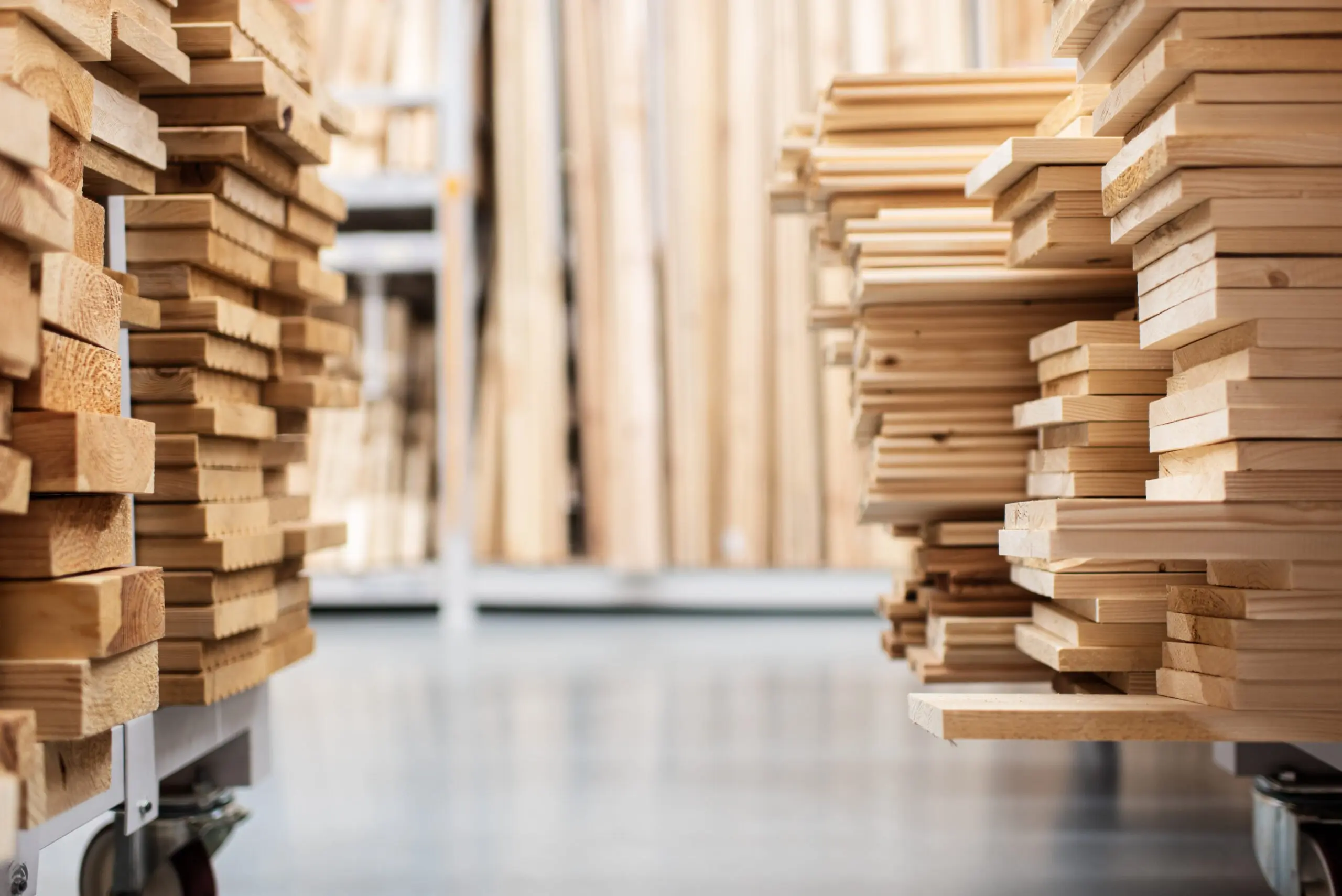 "Not only has it surprised me, but it's also just surprised the whole industry, how quickly we came roaring back. Housing and construction, repair and remodel, that's where so much money was pointed by American consumers that the sheer scale of demand was hard to fathom," explains lumber company CEO, Andy Goodman.
A couple of years ago, you could assume an average of $10,000 for your wood budget for a new house. Fast forward to this year, and that number rises to $40,000. As of May 21st, the cash price per thousand board feet of lumber rose to $1,514, up 323% since April of 2020.
"This supply and demand gap likely will not be filled until late 2021 or early 2022, meaning that substantial cost savings will not trickle down to the consumer until then," Goodman predicts.
Breaking Down Gut Remodel Costs
While every gut and remodel project is unique, we've outlined some estimates of the major components to provide a basic framework and sense of what to expect.
Electrical: Are you rewiring a house completely or leaving the electrical work as is? The answer will have an impact on your budget. A new electric panel will run around $1,200 to $2,500 while a total rewiring can be $3,500 to $8,000.
HVAC: Upgrading or replacing HVAC will cost $4,800 to $9,400 on average, including a new AC unit and gas furnace.
Plumbing: Again, keeping the plumbing in place will save money on your gut and remodel. To replumb or repipe the entire property will run from $2,500 to $6,000.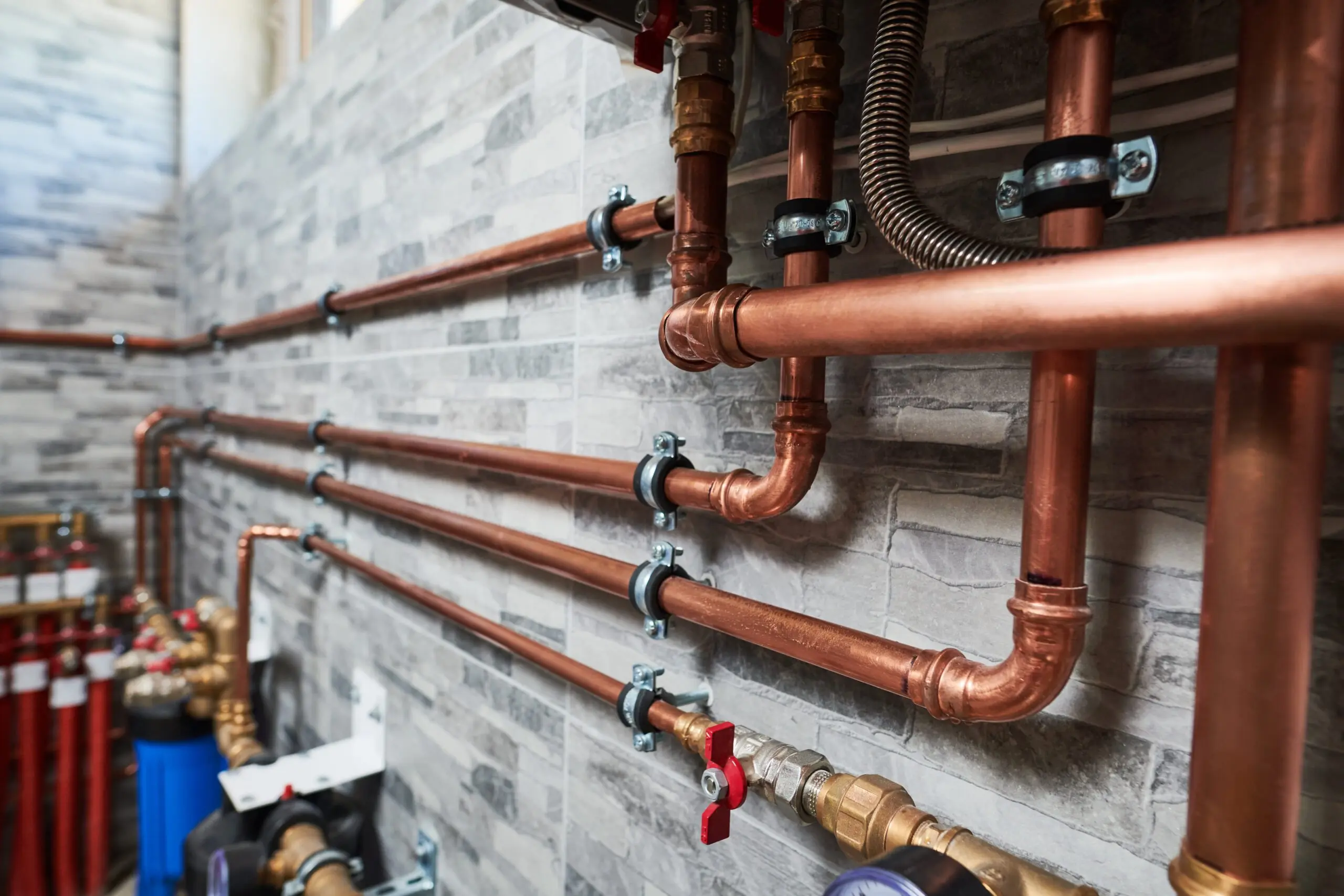 Kitchen: The kitchen is the heart of the house and it can definitely eat up a budget as the most expensive room to remodel. That said, it also raises the property's value and resale ROI to the tune of 54-80%. The average kitchen remodel is $25,000 but can range from $10,000 to $50,000.
Bathrooms: Bathrooms are usually the next most expensive rooms to gut and remodel. The average cost is $10,000 but the size of the space, materials and fixtures will all play into the final cost, which can run as high as $30,000.
Bedrooms and living rooms: These rooms are more budget-friendly to rehab. Bedrooms will cost around $1,500 to $5,000: think flooring, trim, molding, ceiling fan, lighting. A living room will cost $2,500 to $10,000 as it may also include window coverings and a fireplace.
Basement/Attic: These large spaces do not come cheap but can also add considerable return on investment: 70% or more. Expect to pay between $20,000 and $75,000.
Permits: Assume $500 to $2,000 in your budget for building permits. These are required to ensure the gut remodel is done according to code.
How Long Does It Take to Gut and Remodel a House?
Once again, size matters. A three-bedroom home can take anywhere from two to eight months to gut and remodel while a larger property may take longer. Let's take a look at the major milestones in a typical project. After all, time is money and you need to be smart about how you invest it.
10 Steps to Gut Remodel a House
1. Find a Property: This may be easier said than done in 2021. Unless you already own the property that you want to rehab, you may need to factor in extra time to find a good one given the severe shortage of homes on the market.
2. Make a Master Plan: First things first, do your homework. Research costs, contractors and legal requirements. Talk to investors who have successfully executed a major gut and remodel to learn what's worked and what hasn't. Determine your objectives, priorities, aesthetic and level of finish.
3. Set a Budget: Establish a firm number that you can comfortably invest on the project. Take a look at Remodeling Magazine's Cost vs. Value Report to see where you will get the most bang for your buck by market. Think about padding your budget by 10-20% to cover unanticipated costs.
4. Hire a Contractor: Unless you are one or are able to serve in this capacity, now's the time to identify a pro that you can trust. Ask for recommendations from friends and family and go out and see the work of any potential contractors. Prepare interview questions. Take a look at our top ones below.
The Contractor Interview: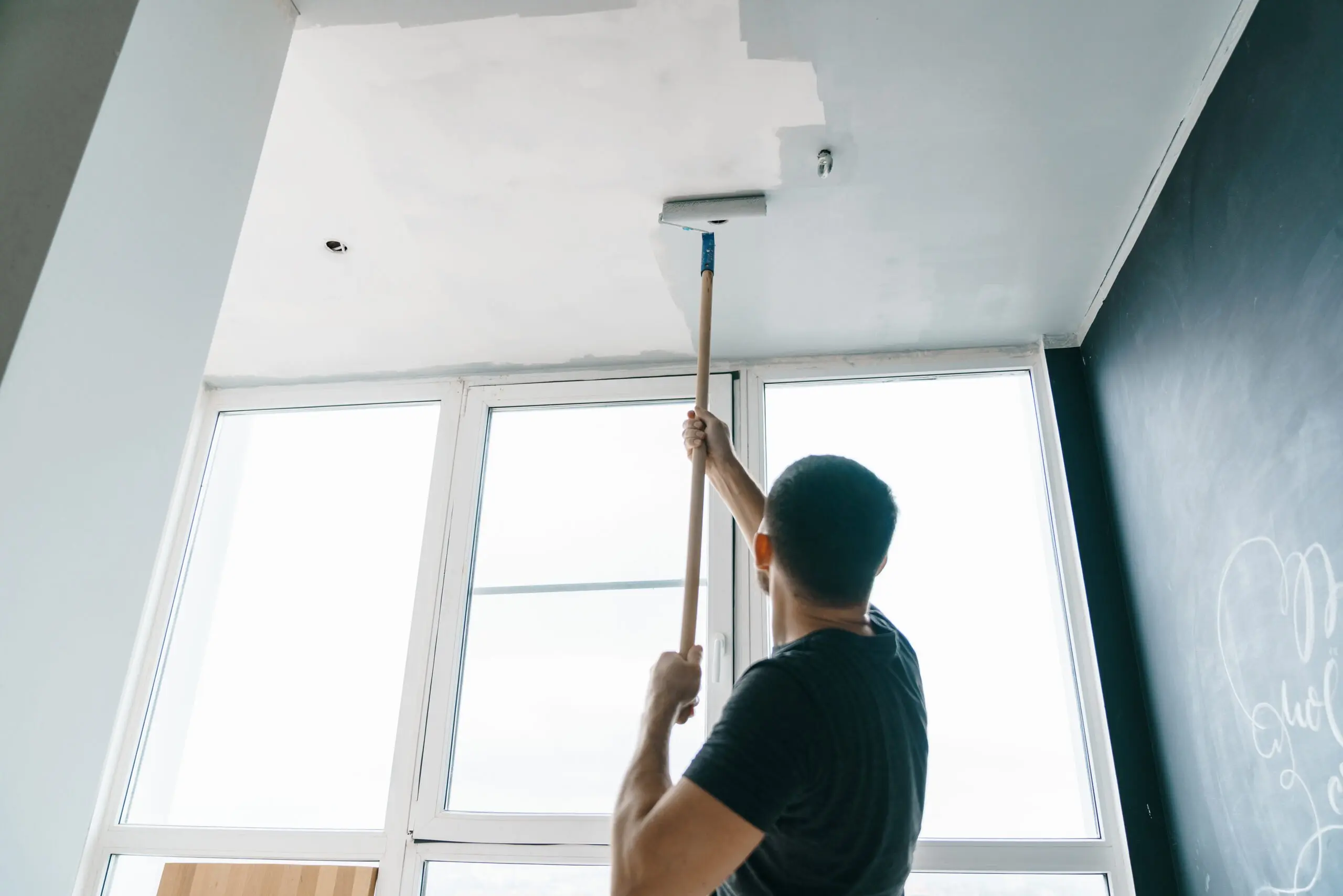 5. Line Up Permits and Materials: Make sure you and your contractor review your city's specific rules and regulations. Start ordering all of the materials like lumber, windows, doors, etc. Be realistic about both the price and availability of lumber in building out your timeline and plan.
6. Demolition Time: After you've received and inspected materials, it's time for the gut to begin in earnest. The interior is demolished and framing happens.
7. Install Infrastructure: This is where the critical work is done above, below and behind walls, floors, and ceiling: electrical, plumbing, HVAC, subfloor, and insulation. Then it's time for drywall and sanding.
8. Painting and Flooring: Which comes first may depend on your contractor's preference.
9. Cabinetry: Now that the rooms are rooms, cabinets are installed with the upper ones going in before the lower ones.
10. The Last Yard: Take a deep breath. You've made it to the final stretch for all the final touches: appliances, light fixtures and hardware.
Lessons from the Pros
Ensure that both you and your contractor have the appropriate

insurance

. Your gut remodel should raise the value of your home so you'll want to increase your coverage limits to protect your investment.

Put everything in writing. That includes your scope of work and expectations and a fully itemized contract in case of a dispute.

NEVER pay contractors upfront, in full or in cash. Outline specific steps and payment for a job completed.
Funding Your Gut Remodel Project
For those who may need financing to pursue their investment dreams, there are a number of options available.
Crowdfunding: Often involving equity, crowdfunding provides financing through a pool of lenders, often sourced online.
Hard Money: Private, short-term loans for investors with less-than-perfect credit, often with higher interest rates.
Home Equity Loan/Home Equity Line of Credit (HELOC): Loans that allow you to borrow money against the equity in your home.
Peer-To-Peer Lending: Loans obtained directly from other individuals, through websites that match lenders with borrowers. This kind of lending can offer high flexibility and low-interest rates.
Private Money: This capital is borrowed from personal connections at an agreed-upon interest rate and payback period. These may be passive investors who have the money—but not the time and energy—to be an active investor.
Self-Directed IRAs (SDIRA): A special kind of IRA that allows individuals to invest retirement qualified savings into real estate, tapping the account as a way to access capital.
For more information on funding your investment, check out our financing page.
Finding the Right Property to Gut Remodel
Unlike most of the housing market, New Western isn't facing an inventory shortage. As the largest private source of distressed properties in the nation, we offer investors a steady supply of value-rich, off-market homes for a variety of investment strategies. Our agents do the legwork so you don't have to.
With unmatched local market knowledge, we consistently source the best deals for you. We also work behind the scenes to deliver a clear title and seamless process to close.
Contact us today and see how we can help you find your next gut and remodel property.