Low on funds but hoping to break into real estate investing? You may be wondering how to buy foreclosed homes with no money, which is not as impossible as you might think. Most new investors don't have the extra capital to invest, but there are options if you want to buy foreclosed homes with no money down.
How To Buy Foreclosed Homes With No Money
Foreclosure is a legal process that occurs when a homeowner fails to make their mortgage payments and the mortgage lender files a notice of default at the county recorder's office. If you head to your local county recorder's office once a week and search for properties with a notice of default, you may be able to acquire a foreclosed property before it reaches the market.
Eventually, the lender is required to issue a note of sale, which is usually published in the local newspaper. The seller can still sell their property before the lender sells it at a public auction or private sale to recoup the unpaid portion of the mortgage. This makes foreclosed homes particularly attractive to new investors with no money since they can sometimes be purchased for under market value.
5 Ways To Buy A Foreclosed Home:
Pre-foreclosure – The lender notified the owner that they're in default and the notice of sale is pending if no payments are coming. This is especially lucrative for new investors as you can usually convince the homeowner to sell. By selling to an investor, the homeowner can prevent a foreclosure and a clash on their credit.

Short Sale – If a house is underwater and the homeowner is experiencing some type of financial hardship, the lender may be willing to sell the property short and take less than the outstanding mortgage. This is a rather lengthy process and can take multiple months depending on the lender.

Sheriff's Sale Auction – This is also called a public auction, which is the last step in the foreclosure process when the property is auctioned off to the highest bidder. The biggest drawback of this sort of auction is that you don't get to view the property and instead acquire the property "as-is."

Bank-Owned Properties – Real estate that the bank owns is also known as REO (real estate owned), and these are the properties that didn't sell at public auctions.

Government-Owned Properties – Properties that were financed with government loans, such as FHA, VA, or USDA, are repossessed by the government when the owner defaults on payments. Government-registered brokers typically take care of the sale to make up for the loss. You can find government-owned properties through the U.S. Department of Housing and Urban Development (HUD).
While there are multiple ways to buy a foreclosed home, not all will allow you to buy a property with no money.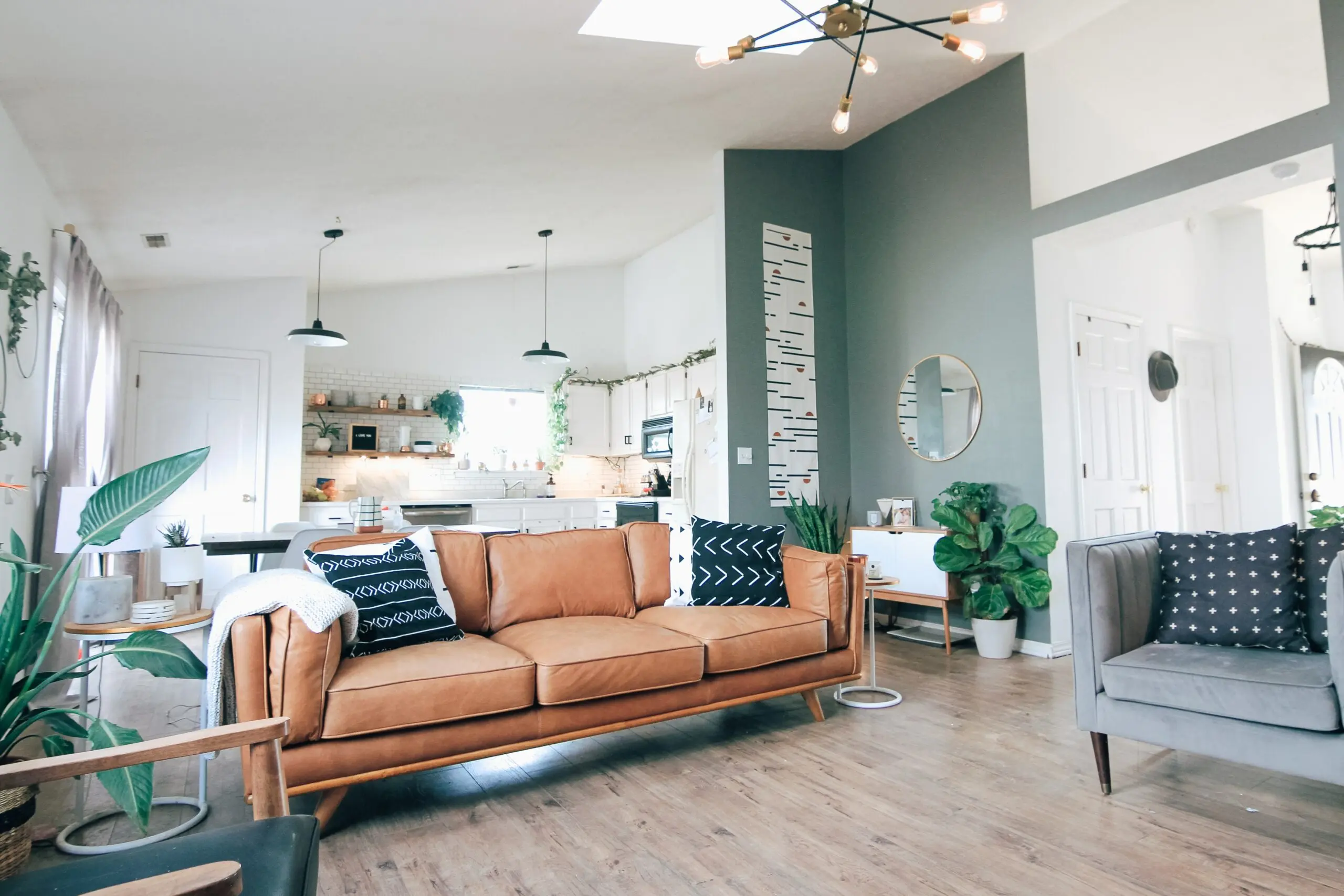 What Is a Loan Assumption?
Foreclosures can be bought with no money if you accept and assume the seller's mortgage, avoiding a foreclosure process that would otherwise occur. A seller's credit may be negatively affected by foreclosure, making this option more attractive for new investors and sellers.
Note: Because this option is only available with an assumable mortgage, it's critical to bear in mind the seller's mortgage type.
Another consideration is that the homeowner must be compensated for the value of their home's equity. This implies that if they own a $300,000 home and have paid off $100,000 of the mortgage, you must compensate the seller for that same $100,000 they've built in equity.
There are two types of loan assumptions to keep in mind:
A simple assumption is the private transfer of mortgage obligation from the homeowner to the buyer. The lender is not engaged in this kind, thus the buyer is not subjected to the underwriting process. However, both the buyer and the original home seller are liable if the buyer fails to make payments to the lender. This also means that while you're paying the mortgage, the property still belongs to the original owner on paper, similar to a sublease agreement without you living on the property.

The second alternative is novation, in which the lender is engaged and agrees to completely transfer the seller's responsibility to the buyer. The buyer must go through the underwriting process before assuming full responsibility for the mortgage.
Are All Mortgages Assumable?
Here's a list of the mortgages that would qualify for loan assumptions:
Federal Housing Administration (FHA) loans – As long as the lender approves.
U.S. Department of Veterans Affairs (VA) loans – Only if the lender approves, the buyer is creditworthy, and if the processing fee is paid in advance. The buyer also doesn't need to be in the military, a veteran, or surviving spouse.
U.S.Department of Agriculture (USDA) loan – The buyer must meet minimum income and credit requirements. Additionally, the seller must be current on the existing loan.

Conventional loans – Do not typically qualify for assumption — online in special cases. Most mortgage contracts include a "due-on-sale" clause, which states that the lender must be paid the remaining loan amount before the property can be sold.
It may be possible to assume a traditional adjustable-rate mortgage (ARM) if the buyer meets certain financial conditions. Fannie Mae allows for the assumption of ARMs as long as the buyer doesn't convert the loan to a fixed-rate mortgage.
Assuming the mortgage on a property before it's in foreclosure could also mean a lower interest rate and reduced closing costs, but there are also downsides. You may need to have more cash than if you were applying for your own mortgage for a large down payment.
Also, if the seller doesn't have 20% equity in the home, you may be required to pay private mortgage insurance (PMI) along with your monthly mortgage payments.
Why Might Lenders Reject Your Loan Assumption?
Assumption loans still have basic criteria, which vary by loan type:
Conventional Loans

At least 620 in credit score
Back-end ratio of 45% for minimum DTI

FHA Loan

Credit score of 580 and above needs a 3.5% down payment and a 31% front-end ratio for minimum DTI
Credit score of 500-579 needs a 10% down payment with a 43% back-end ratio for minimum DTI

VA Loan

Lender standard of 620
Back-end ratio of 41% for minimum DTI

USDA Loan

Lender standard of 640
Minimum DTI: ​​29% front-end ratio and 41% back-end ratio
While it is feasible to buy a foreclosed property with no money, your financial condition will determine whether or not you can actually do so.
A lender's policy and desire to increase their own profit through loans over assumptions can be the reason for rejection, even if it means hanging onto properties until they sell on the market. The lender may also reject a loan assumption based on your income and debt-to-income (DTI) ratio.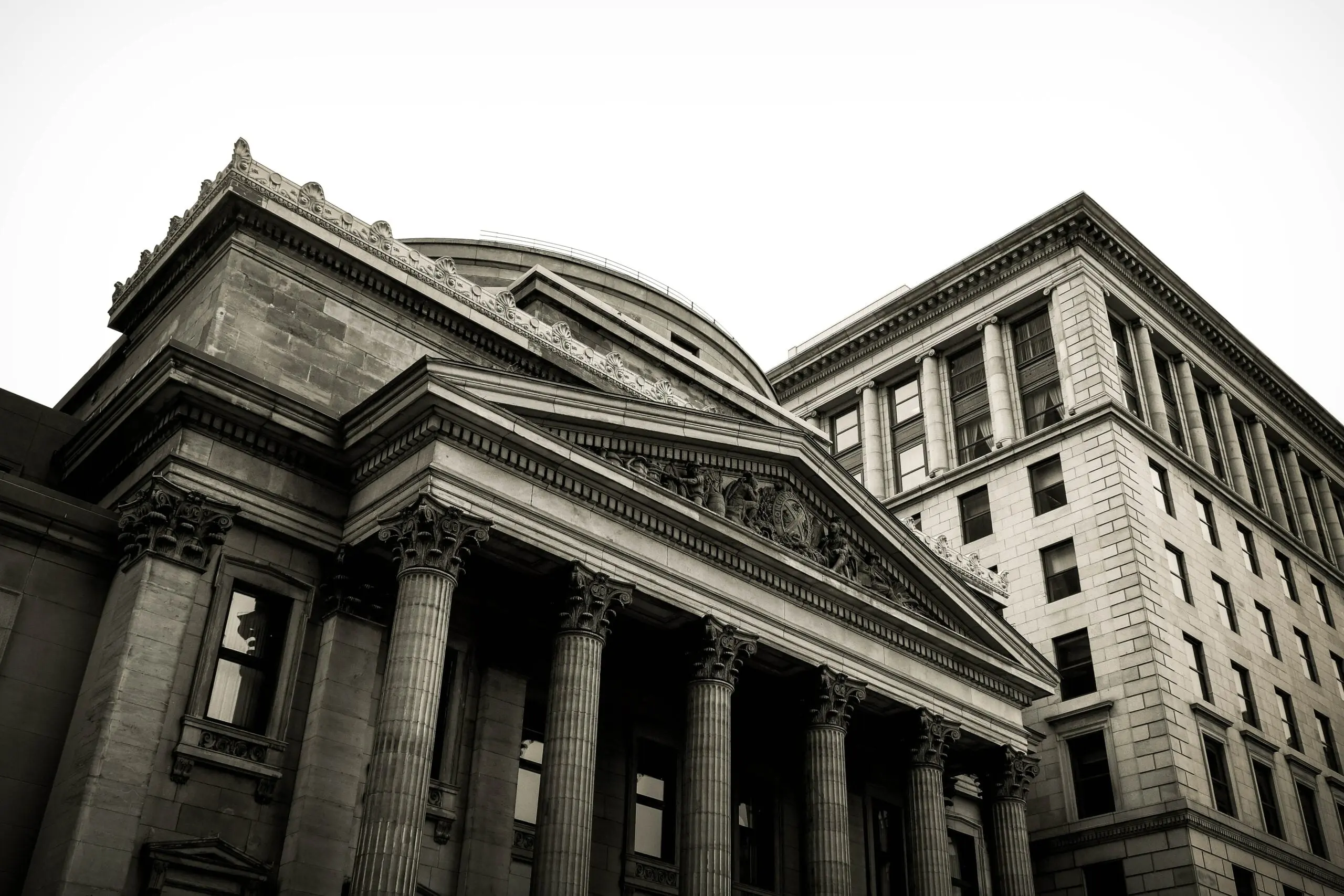 How To Buy Foreclosed Homes From Banks
As lenders try to recover their losses from owners who have defaulted on their payments, they often sell their properties in two types of auctions: public and private. Though properties can go through both types, they usually start out with public auctions and then move on to private if it doesn't sell.
Public Auctions For Foreclosed Properties
Public auctions are an essential component of the foreclosure process. A notice of default is sent out by a lender to an owner who has fallen behind on payments after 90 days and the property is then advertised in the local newspaper.
If the owner is still unable to pay, the lender sends out a notice of sale around the 90-day mark. The notice of sale includes the day, time, and place where the property is being auctioned off, with most being conducted in a local courthouse.
A tier system is used in these auctions where the bank has the option of accepting less money than they sought in the first place. Keep in mind that properties cannot be accessed during this time period since they are either still occupied or locked up, which means you don't know about the condition of the property.
You'll also want to ensure that the property has a clear title, which is another risk for investors.
In cases when the property does not sell at public auction because the bank's minimal threshold for the property has not been met, the foreclosure process continues. At that time the bank takes complete possession of the property, also known as a real estate owned (REO) property.
What Is An REO Foreclosure?
When a lender fails to sell a property at auction, the lender takes possession of it and it becomes a real estate-owned (REO) property. Since it is expensive for banks to hang on to properties for long periods of time, they usually attempt to get rid of them as quickly as possible.
At that point, an auction company may charge a fee and offer to auction REO properties to investors for a brief period of time, generally a weekend, during which the highest bidder wins
When the property is transferred to the winning bidder, the lender has two weeks to consider the offer and approve or reject it. This offers investors several advantages.
Here's why this can be beneficial:
You can use the time to inspect the property, so you won't find a surprise later on
You're able to get full title insurance to protect yourself against a bad title
Nonetheless, since the real estate market is still recuperating from the effects of the pandemic, there aren't as many REO foreclosures available right now. However, with time they will return and provide an appealing choice for new investors to enter the real estate investment space.
Do You Need A Loan To Buy A Foreclosed Home?
The majority of foreclosed properties are purchased with some form of financing, although there are properties that can only be bought with cash. If the home isn't habitable and doesn't have the potential to generate equity over time, lenders will be less likely to provide you with a loan.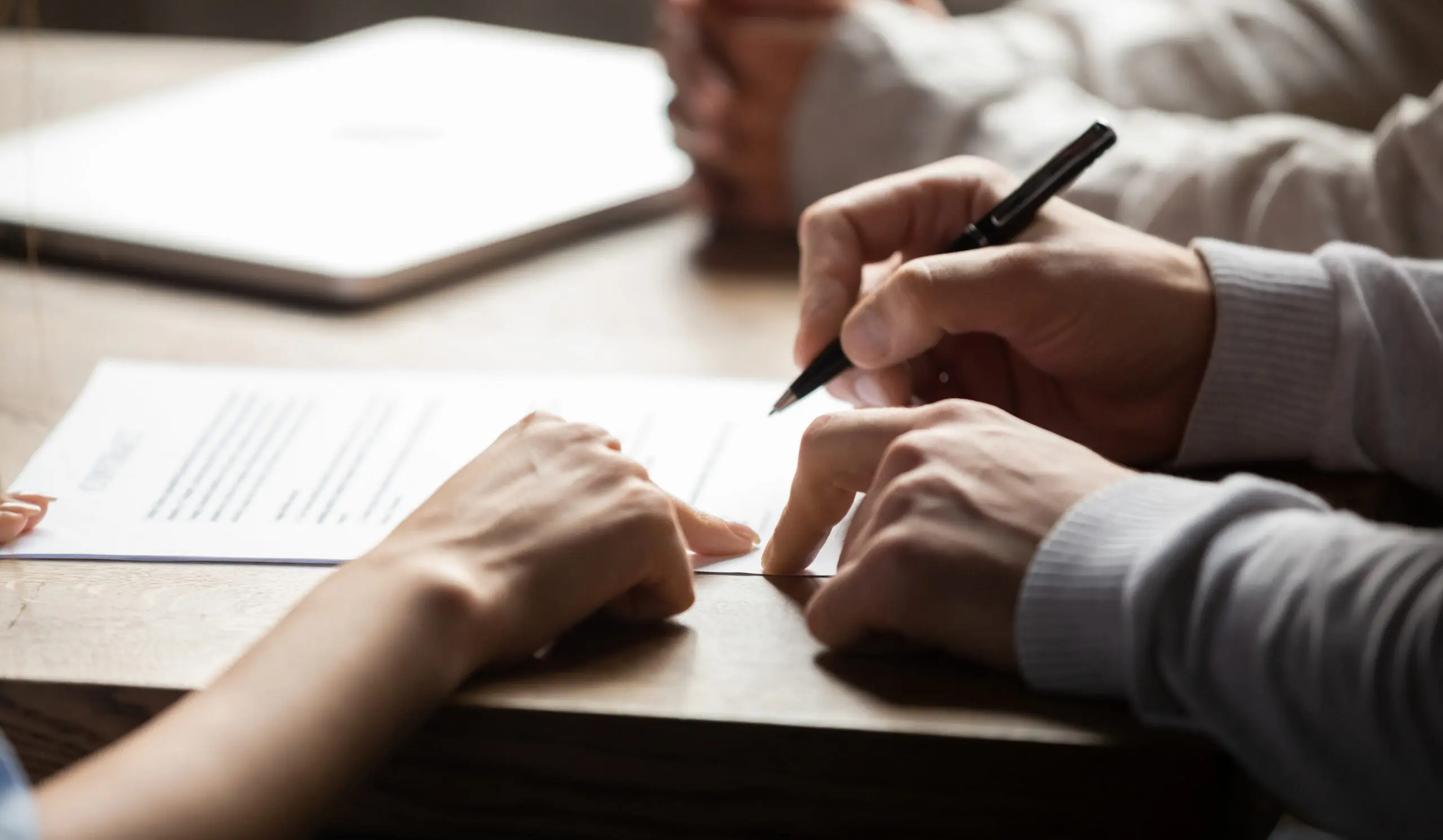 Can You Buy a Foreclosed Home With FHA?
If you're wondering if you can get an FHA loan to purchase a foreclosed home, the answer is yes! A special type of FHA loan, known as a 203(k) loan, is available to those looking to purchase high-risk REO foreclosed properties.
The disadvantage of utilizing FHA for this property is that you will be required to pay a mortgage insurance fee, which protects private lenders from financial loss who participate in this program.
When you use this form of FHA loan, you'll be able to borrow up to $35,000 over the property's selling price, which includes new appliances and windows, under one mortgage.
Unfortunately, there are several drawbacks to utilizing the 203(k) FHA loan though, including the fact that you need to hire an independent consultant to assess the foreclosed property to ensure that it fits particular program standards. The interest rate is also higher — roughly 0.25 % more than conventional loans.
What Kind Of Loan Do I Need To Buy A Foreclosure
You've found the perfect foreclosed property, but the assumption of the loan is not possible and you'd prefer to buy it through auction or from the bank. Next to using the 203(k) FHA loan, there are two other options to consider.
Fannie Mae offers the HomePath program for first-time homebuyers. After completing a necessary online home-buying education course, you may even get up to 3% in closing-cost assistance for foreclosed properties. This loan also has the advantage of requiring just $500 in earnest money and the possibility to eliminate PMI after you've built up 20% equity in the property.
Freddie Mac's HomeSteps program is a program that buys bank loans and pools them to offer them to investors as securities. Foreclosed homes that are owned by Freddie Mac can be marketed through the HomeSteps program.
The HomeSteps program is only offered in the following states:
Alabama
Florida
Georgia
Illinois
Kentucky
North Carolina
South Carolina
Tennessee
Texas
Virginia
The HomeStep program is unique in that it doesn't require mortgage insurance, which can save borrowers thousands of dollars over the lifetime of the loan. Additionally, this loan doesn't need an assessment at the time of origination, which may be a massive obstacle in purchasing a foreclosed property for many investors.
Are Foreclosed Properties cheaper?
Considering lenders are seeking to recoup their losses or the owners are ready to sell their house at a lower price in order to avoid a negative record on their credit report, foreclosed homes tend to be cheaper. However, investors can wind up paying a lot more than they bargained for at the closing.
Why Are Foreclosures Cash Only?
Contrary to popular belief, not every foreclosure calls for cash. In fact, most don't. Foreclosures that are in poor condition and uninhabitable are usually cash-only since lenders are less likely to lend on a high-risk foreclosure.
However, if you're looking to buy a foreclosed home with no money that is cash-only, there are various types of loans, such as personal loans, credit lines, and shared equity agreements, that may be able to help you out.
What Other Methods Can You Use?
Even though mortgages are the most common way to buy a foreclosed house with no money, you must first qualify and have a sizable down payment. But, there are other ways to buy a foreclosed home without money.
Another option for purchasing a foreclosed house is to borrow money from family, friends, or even coworkers. Private money borrowing typically offers greater flexibility compared to a mortgage.
Another option that many overlook is to co-invest with others. As a new investor, you may be able to team up with people who are either in the same situation as you or are seeking to provide a helping hand.
What Makes Buying A Foreclosed Property Risky?
Foreclosed properties aren't always free of underlying issues and problems might not reveal themselves until after you've purchased the property. If the owners have inhabited the property for an extended length of time, they may have not only fallen behind on payments, but also on the state and care of the property.
While rare, if the foreclosure was forced and the original owners were forced out of their property, vandalism and the removal of appliances or parts of the property prior to their departure can also occur.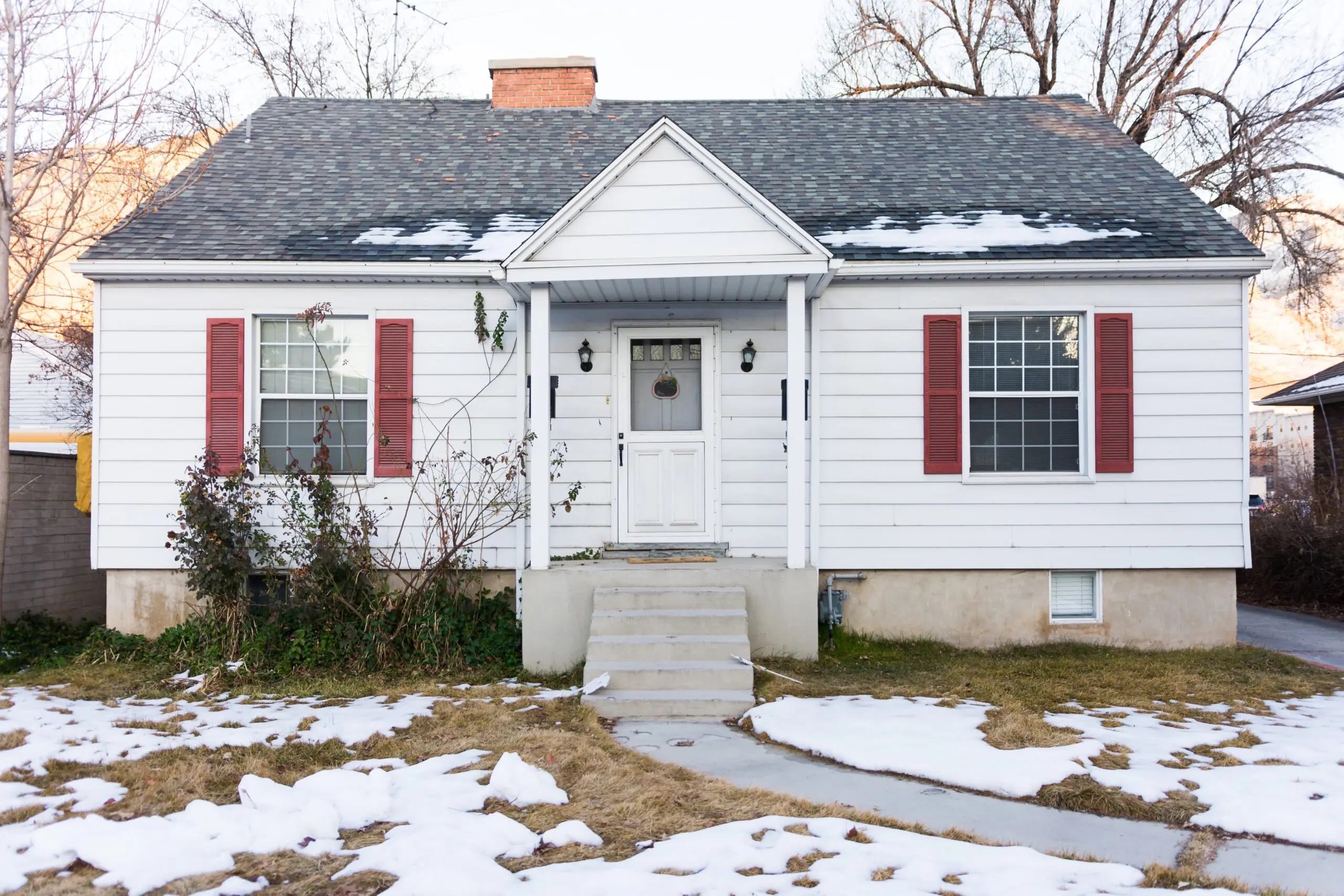 What Are The Disadvantages Of Buying A Foreclosed Home?
If you're looking to purchase a foreclosed house, there are several drawbacks that could ultimately be a deal breaker.
Hidden Costs – Foreclosures are often the result of the owner's failure to make their mortgage payments on time, but in many cases, they also owe back taxes and may even have liens placed on their property. Before you can take ownership of a property, you must pay off any outstanding debts, such as taxes or liens. Although when the bank takes control of the property and it becomes an REO, the lien is paid off by the bank.
Slow Process – Depending on how you bought the property, the process could take a long time. When it comes time to close on a home, there'd a lot of paperwork that needs to be completed that can slow down the process, among other reasons:
The owner's lender must accept the short sale before it can close, and if the house is valued at a lower value because of significant damages, it may also influence your ability to obtain a loan due to it being a higher risk for the lender.
Although banks want to get rid of REO properties as quickly as possible, the reaction time of all parties involved can slow down the process.
Finally, it may take longer to obtain a bidding answer, particularly if the lender is overloaded with foreclosures and might take up to 90 days to reply to an offer.
While there are many reasons why a closing can be delayed, the easiest approach to speed up a process is to get a pre-approval for a mortgage to secure your loan and know the maximum amount of cash you may receive.
Another downside of foreclosed houses is competition. Not only are there other beginning investors like you trying to get their feet wet, but also professional house flippers and more experienced investors who may better access to capital. This can also cause bidding wars, which could push the price up.
How Do I Find Foreclosures Near Me
To begin your search for foreclosed homes in your area, go to your county clerk's office. This is where lenders often file their first notices of default for properties and where you can ask for a list of pre-foreclosed properties (also known as distressed properties). Alternatively, you might keep an eye out for pre-foreclosed homes in other public records.
Once you've located a property that interests you, contact lenders and enquire for an assumption loan without qualifications. Even if the lender approves you for an assumption on a home in pre-foreclosure, the original owner must still consent to your request.
Foreclosures are bad for your credit, so most homeowners don't require too much persuading to get on board with your plan. After speaking with the owner and getting their approval, you may begin the paperwork for the process.
For the paperwork, you may require the assistance of a real estate agent who specializes in foreclosures as you will need to include an amendment for loan assumption.
Final Thoughts On How to Buy Foreclosed Homes With No Money
An excellent method to get your feet wet in the real estate investing world is to learn how to buy foreclosed homes with no money. Owners of foreclosed homes are often ready to sell their homes at a bargain in order to skip the foreclosure process to prevent a hit on their credit.
This may seem like a dream come true, but it may also create problems for your real estate investing career either by causing unexpected expensive repairs or causing a lengthy delay in the closing process.
The easiest way to deal with the difficulties of purchasing a foreclosed property with no money is by being aware of the difficulties.
If you're interested in learning about no-hassle investment opportunities, New Western offers off-market properties for a variety of investment strategies. We work with our investors to eliminate obstacles, deliver a clear title and provide a seamless closing process.