Duplex homes can be a great purchase for new and seasoned investors alike. But finding the right duplex for sale is easier said than done.
Since 70% of residential land in the United States is zoned only for single family homes, locating a duplex property can be difficult.
Still, savvy investors know there are a few secrets to finding and closing those ultra-lucrative duplex purchases. In an effort to bring transparency to this somewhat frustrating process, we'll take a deeper look at how to find duplexes for sale as well as how to analyze a duplex deal.
What is a Duplex?
A duplex home has two separate residences that are located on the same property and connected in some way. Some duplexes have a side-by-side layout, with units divided by a shared wall in the middle. Other duplexes have two units stacked on top of one another, one on the ground floor and one on the second floor. Either way, in order to be considered a duplex, each residence must be functionally independent from the other and have separate exterior access doors.
Should You Buy a Duplex?
Duplex homes can be great investments for the right buyer. As multifamily residential properties, they fall into a sort of investment sweet spot: great income potential paired with great financing options.
But before getting too far into how to find duplexes for sale, be sure to consider the following pros and cons of owning a duplex.
Benefits of Buying a Duplex
Investment entrypoint.

Duplexes are often found in affordable neighborhoods, so they can be a great first step in building a real estate investment portfolio.

Dual income streams.

Real estate investors often view duplexes as a "two-for-one" purchase. Two sources of cash flow from a single closing and with a single property tax bill. Double income streams may also act as a cash flow cushion: if there's a vacancy in one unit, you've still got income from the other unit.

House hacking.

House hacking is the practice of renting out a portion of the property where you live. If a duplex owner lives in one unit while renting the other, they may enjoy owner-occupied financing benefits while also having rental income to support their mortgage.

Flexibility

. Many investors hold on to duplex properties for years due to their long-term flexibility. Owners can house hack for a while, then rent both units for a while, then move back in later to house an aging family member in the other unit. Lots of options!

Tax breaks. Property investors can claim tax deductions for house-related expenses as well as depreciation. As long as at least one unit is rented out, owners can enjoy these

significant tax breaks

.
Downsides of Buying a Duplex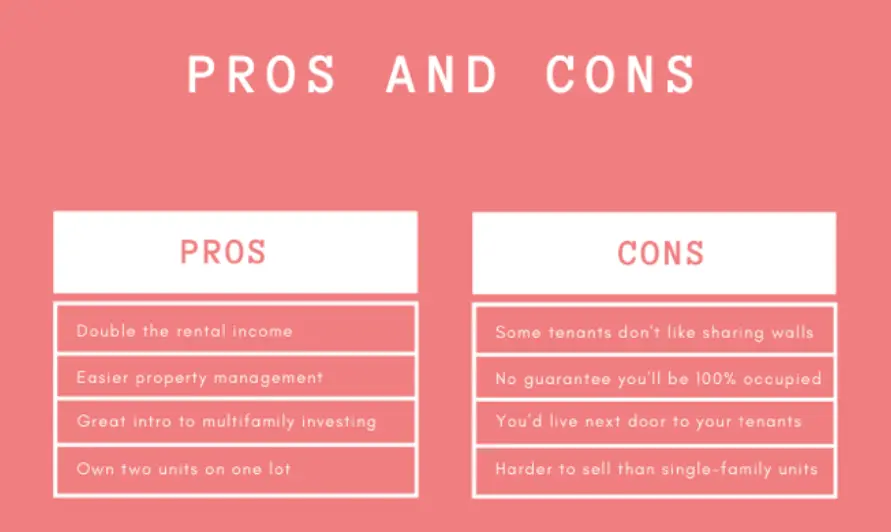 Image source: rethority.com
How to Find Duplexes For Sale
If you decide that duplex ownership is right for your developing real estate portfolio, the next step becomes finding the particular duplex that fits your needs.
Sometimes this can be easier said than done. Duplexes represent only a slim portion of the housing market in most cities, which limits the inventory for sale at any given time. For example, a current search indicates that duplexes represent only 6% of the available residential properties for sale in Orlando, Florida. In Phoenix, Arizona, the figure drops to a mere 3%. And in Kansas City, Kansas, there are only three duplexes for sale right now.
To beat those odds, buyers have to get creative when considering how to find duplexes for sale. The following methods –– some traditional and some more outside-the-box –– can help buyers locate a duplex for sale.
Often it's helpful to employ several strategies at the same time, in order to increase the chances of success in a tight marketplace.
Real Estate Agents
Working with a real estate agent in your desired locale can be a great way to get a first look at new duplex properties that fit your criteria. Real estate agents work off of commission, usually paid by the seller, so they are motivated to help you find a property that fits your needs.
Even if there are no acceptable duplexes available in your area now, you can ask an agent to keep you notified of new duplexes. Real estate agents are constantly reviewing new listings, so you don't have to.
However, your scope may be limited by relying solely on an agent. They'll only be able to show you properties in their broker's specific area, so they won't locate out of town duplexes on your behalf.
In addition, not all real estate agents have developed a network within the multifamily real estate market; be sure to choose an agent who has experience buying and selling duplexes in order to have the best prospects.
Online Property Searches
While it's a good idea to have a local real estate agent keeping their ear to the ground for you, it's also best to be proactive about your own searches. Agents work for many clients, after all, so you've gotta make sure you're looking out for your own interests!
Keep an eye on the following residential property searches, where you can expand your search area while also limiting your property criteria.
Physical Searches
Another way to find a duplex for sale is to physically drive around and look for properties that fit your criteria. This practice is known as "driving for dollars" in the real estate investment world.
Sometimes duplex owners may test the market with a simple "for sale" sign in the yard, prior to listing publicly with an agent. Other times, an owner may not be actively considering a sale, but they might be open to your suggestion.
If you find a property that interests you, look up the owner's contact information in public tax records, then reach out to ask if they'd consider selling to you. You never know what driving for dollars may produce!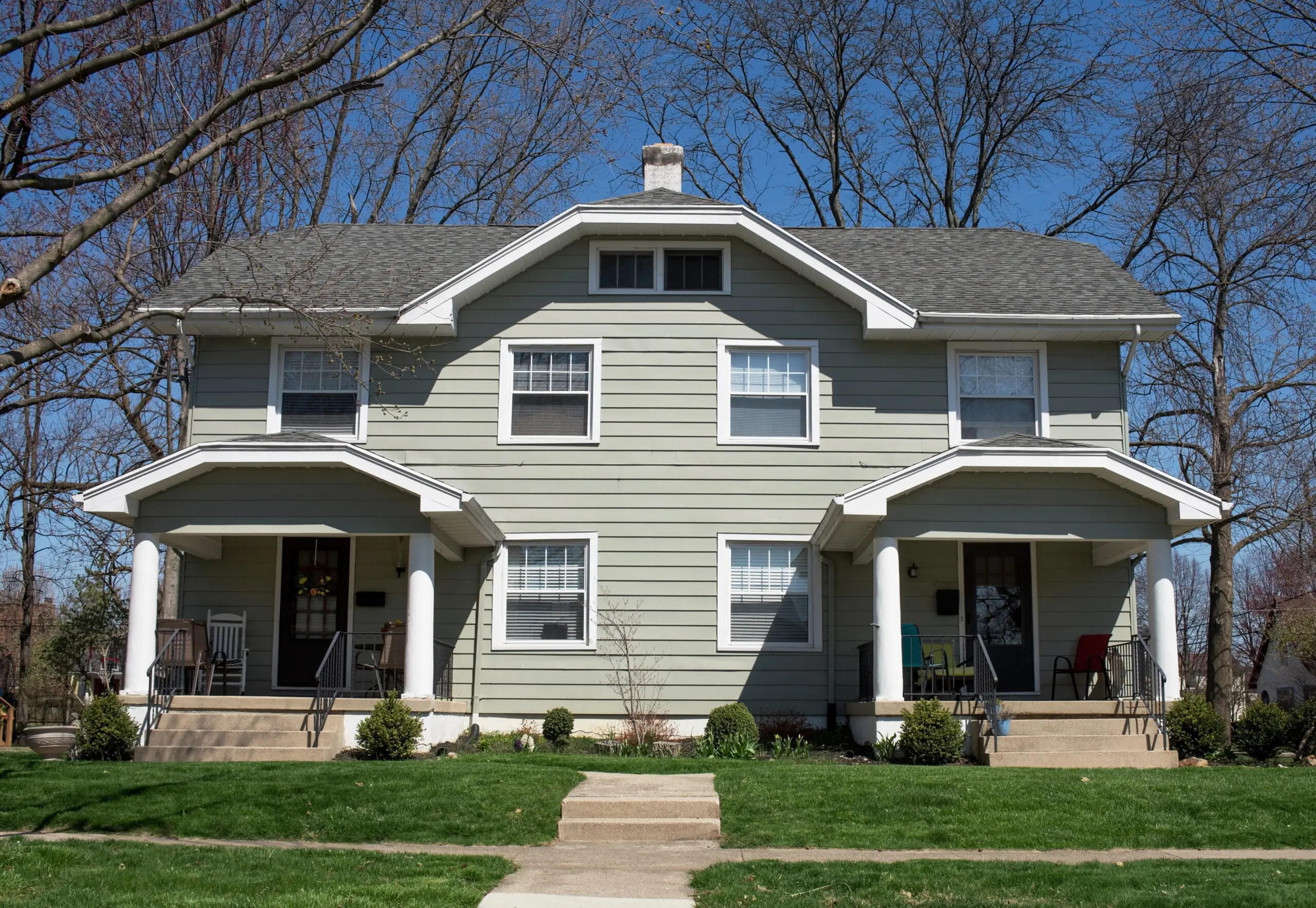 Analyzing a Duplex Deal
Just because you find a great duplex for sale doesn't mean it's a great investment. Before jumping into a duplex purchase, be sure to run the numbers.
Gross potential income

: The bird's eye, pie-in-the-sky number for income, negative factors aside. Simply multiply the expected rental rate by 12.

Gross operating income

: Gross operating income takes gross potential income and accounts for vacancies. To ballpark vacancy costs, you can subtract around 10% of the gross potential income.

Net operating income

(NOI): NOI accounts for operating expenses such as maintenance and management. It does not factor in lending or large updates. To get NOI, start with gross operating income and subtract operating expenses (which can be between 5%-20% of income depending on property condition).

Capitalization rate

: Cap rate is a common investment criteria that's found by dividing NOI by total property price. You'll end up with a percentage, but it's more common for cap rate to be expressed as a digit. For example: 50,000 NOI / 500,000 purchase price = .10 or 10%. In this case, the cap rate is 10. Investors usually look for cap rates of 6 or higher.

Cash flow

: Cash flow accounts for all expenses by subtracting lending and tax costs from NOI. Most rental investors like to look at cash flow because it indicates profit. Negative cash flow would mean you're losing money when looking at all income and expenses over the year.
Obtaining Financing for a Duplex
When compared with some other real estate investments, duplexes often have a much greater variety of financing options available.
If you plan to occupy one unit in the duplex, you can qualify for government-backed loans such as FHA, VA, and USDA loans. These types of loans are often desirable for their low interest rates and lenient down payment requirements (as little as 3.5% for FHA and 0% for VA).
However, government-backed loans do have amount limits based on location. They're also subject to occupancy restrictions, so offsite investors do not qualify.
Conventional loans are available for duplexes, whether or not the buyer plans to live at the property. However, rates and terms for owner occupants are much better than those offered to offsite investors.
Investors who do not live in their duplexes can expect a 20% minimum downpayment and up to 1% higher interest than owner occupants.
To obtain either a conventional or government-backed loan for a duplex, lenders will often look at the numbers above, as well as your debt-to-income ratio.
Gross potential income can be used to offset debt in a DTI ratio, though in reality investors shouldn't rely entirely on rental income to pay down debt (due to inevitable vacancies).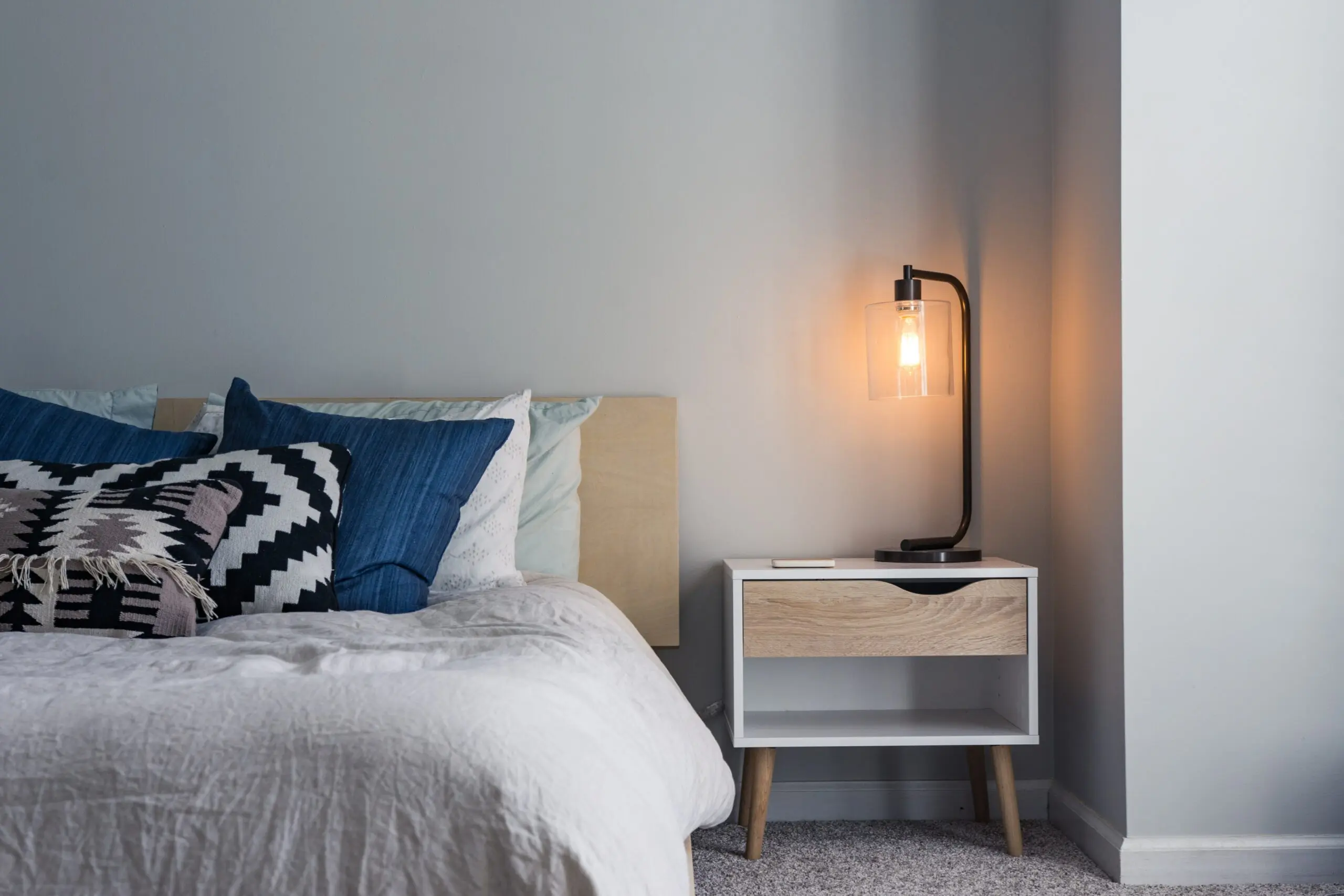 FAQs: What Investors Want to Know About Buying a Duplex
Is it profitable to own a duplex?
Yes. Duplexes can be very profitable as an investment strategy, as long as an investor does their due diligence. Be sure to reference the "Running the Numbers" section above, and make sure you're calculating all expenses correctly. Don't forget about insurance, property taxes, and any planned capital expenses (updates to the property).
How much do you need to buy a duplex?
Duplex prices vary widely from less that $100,000 to well over one million, based upon the location, condition, and square footage of the home. The good news is, duplex buyers who intend to make the property their primary residence may not need a large down payment, depending on their loan type and credit score.
Is it worth building a duplex?
Because of the continual limited duplex inventory available, building a new duplex is definitely worth considering. A new-build duplex may be more manageable in terms of upkeep and maintenance as well. Here's a more detailed look at the costs and benefits of building a duplex.
Is it hard to sell a duplex?
Duplexes appeal to a more limited group of buyers: real estate investors or owners looking to house extended family members. That said, duplex inventory across the country is notoriously low, so a buyer who is looking specifically for a duplex will have fewer options to consider.
Can you sell one unit of a duplex?
Sometimes. Most often, duplexes are seen as a single piece of property with a single deed. In rare cases, there may be two deeds representing each unit in the duplex. Or the single property might be able to be split into two through an appeal to the local governing body.
Assuming that the duplex is titled by a single deed, there may still be ways to sell a portion of the property. Depending on the type of ownership established –– tenants by entirety, tenants in common, or joint tenants –– sometimes an owner is able to sell their portion (probably 50% in the case of a duplex) of a single property.
Bottom line, selling one unit of a duplex may be possible, but the legalities should be examined by a real estate lawyer first.
How do appraisers value duplexes?
Appraisers use two methods to determine the value of duplexes: the sales comparison method and the income method. A sales comparison is the common way to evaluate single family homes; the appraiser determines market value based on similar homes (or in this case, duplexes) that have recently sold.
But as an investment property, duplexes should also be valued based on the amount of income that they're expected to produce. To do this, the appraiser will look at local market rents and adjust for any anticipated costs, such as capital expenditures, typical vacancies, and taxes.
Do duplexes go up in value?
Yes. In fact, as a multifamily property, duplexes tend to follow commercial appreciation trends rather than residential valuation trends. This usually means that duplex value growth is much more consistent and predictable than single family homes.
Duplexes can be a great addition to any real estate investment portfolio. If you'd like help finding duplexes for sale, our team is ready to assist!