Businesses across industries have paid keen attention to the growing power of the millennial buyer in recent years. And while the pandemic has certainly upended life for many demographics, millennials came of age during the Great Recession. This resilient generation has been hard-wired to prepare for economic downturns.
Millennials were poised to be a driving force in the housing market heading into the pandemic. Let's explore the latest data to see how COVID-19 has impacted their plans and where opportunities lie for investors.
The Power of Millennials
Millennials represent the largest share of homebuyers today, according to the National Association of Realtors (NAR). This dynamic demographic is reaching major milestones in 2020. Nearly five million will turn 30, a key time for first home purchase, considered a major part of their American Dream according to a recent 2020 Millennial Home Buyer Report.
Industry experts were projecting robust demand across the age group for starter homes prior to the pandemic. But millennials are not immune to pandemic-fueled furloughs and layoffs: roughly one in seven Americans are currently unemployed.
However, this adaptable demographic is largely prepared for the unexpected: 40% say they will take advantage of the market volatility to buy a home. Record-low mortgage rates certainly offer improved affordability but lending requirements will be more challenging – to the tune of 20% down payments, a big jump from the 8% median millennial down payment.
More than half of millennials surveyed by LendingTree worry about qualifying for a mortgage. That said, the same survey reports that 66% are MORE likely to buy a home due to the COVID crisis. NAR president Vince Malta echoes this sentiment: "As states and cities begin to reopen, millennials will play a significant role in the housing market's recovery."
One Size Does Not Fit All
For employed millennials experiencing new freedom to work remotely, a move to more affordable housing in the 'burbs may be more appealing than ever. This will be especially true for young and growing families experiencing cabin fever. Experts predict this segment will drive the nearly 80% share of household growth expected to be captured by the suburbs in years to come.
On the flip side, single-family rentals may prove more desirable than city apartment living for those experiencing a setback. This group may be craving a home in a good school district after being cramped in apartments with limited space for social distancing.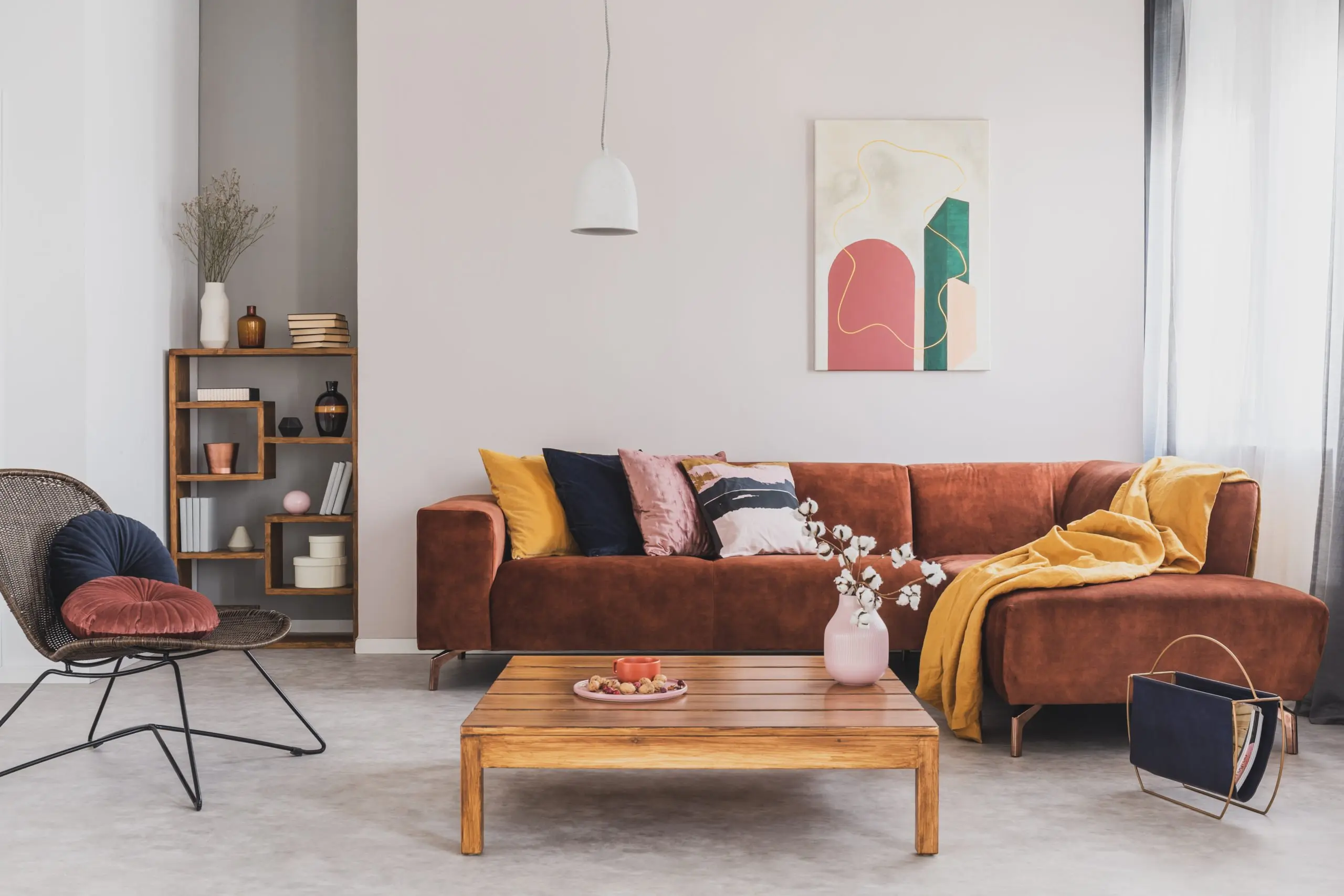 Hot Millennial Markets
NAR took a look at the numbers – from affordability to jobs conditions, inventory and millennial penetration – across the largest 100 metro areas to identify the top 10 markets for these homebuyers amid the pandemic.
Texas took top honors with three of the ten markets. Take a look at the full list:
Austin-Round Rock, Texas
Dallas-Fort Worth-Arlington, Texas
Des Moines-West Des Moines, Iowa
Durham-Chapel Hill-Raleigh, North Carolina
Houston-The Woodlands, Texas
Indianapolis-Carmel-Anderson, Indiana
Omaha, Nebraska/Council Bluffs, Iowa
Phoenix-Mesa-Scottsdale, Arizona
Portland, Oregon/Vancouver, Washington
Salt Lake City, Utah
Affordability in particular is driving these metros – better than the national average. NAR Chief Economist Lawrence Yun anticipates that multiple offers could become common in these markets, where three in 10 residents are millennials.
What Millennials Want
Millennials are no longer in the shadow of deep-pocketed baby boomers, according to a recent survey from realtor.com. They are spending the same as their older peers on the purchase of a home: $280K as a matter of fact. But, they're also taking on higher levels of debt – and second jobs – willing to do almost anything to own a home.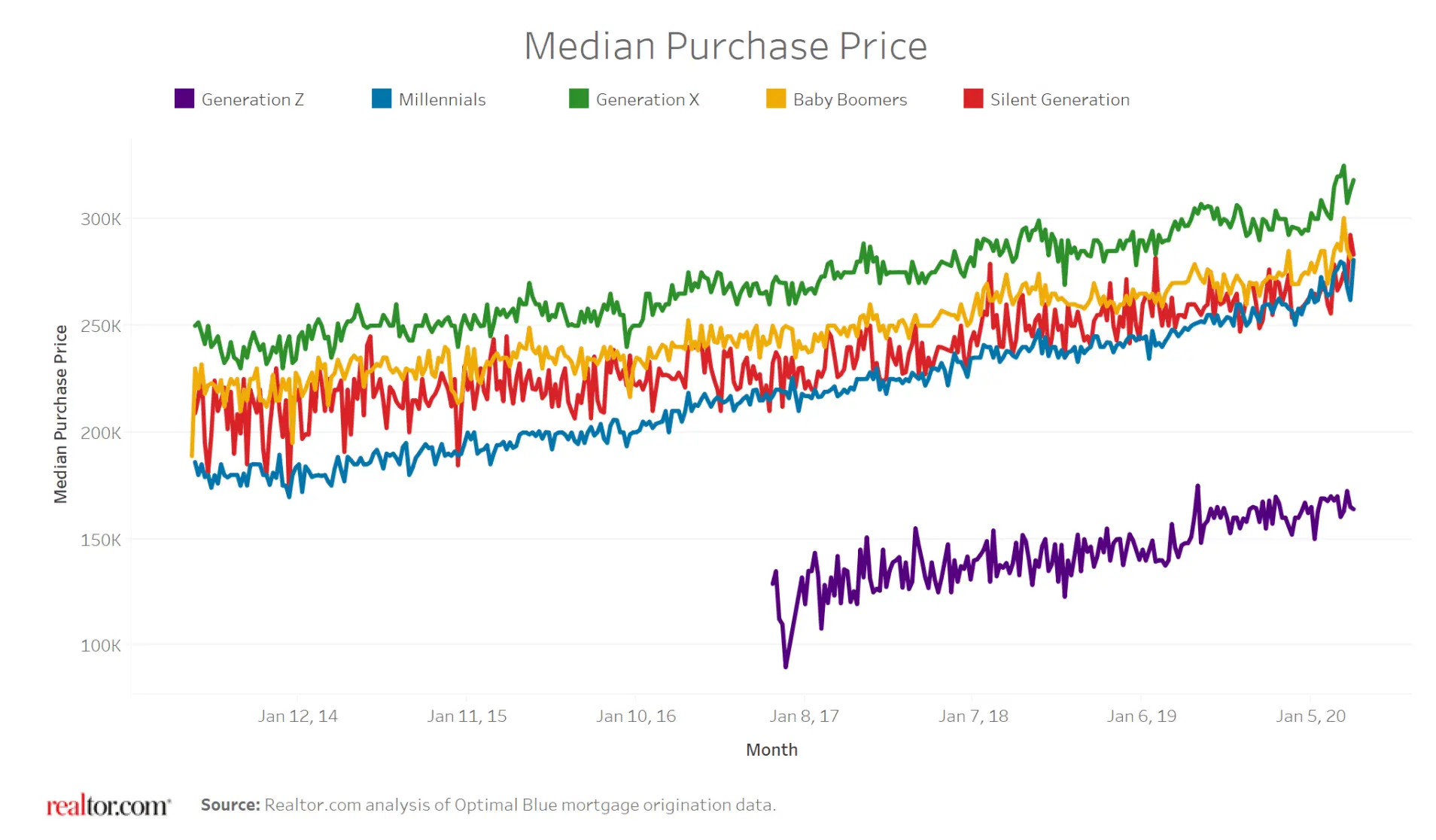 Bigger is not necessarily better for millennials: they're looking for around 1700 square feet in a home. Good schools and safety top the list. And as home has become so essential amid the pandemic, workspaces, big kitchens and places to escape are top of mind. Investors take note of these smart home solution ideas for millennial first-timer buyers vs. growing families.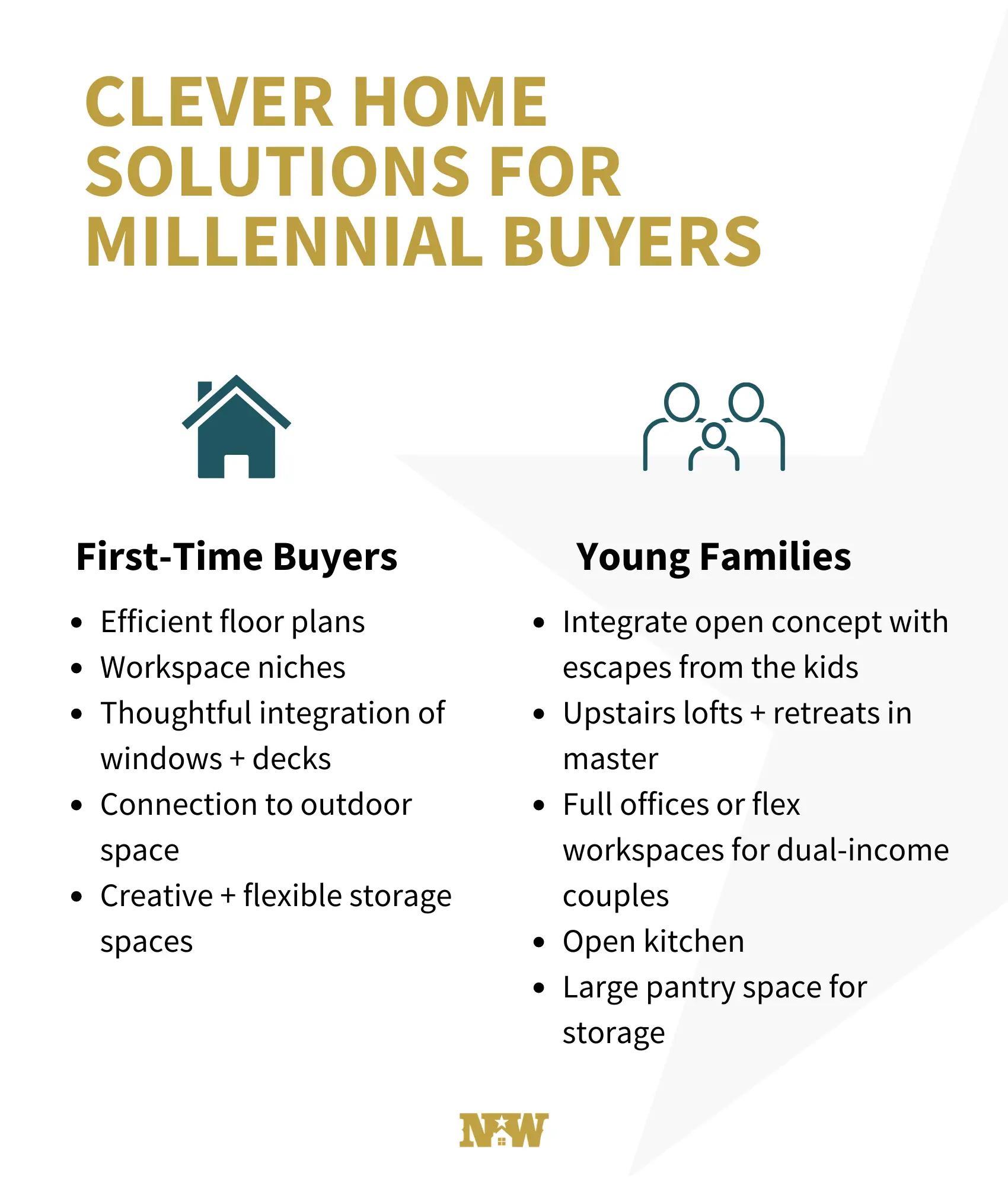 Capturing Interest
Not surprisingly, these digital natives are very comfortable using new technology to find homes and walk through properties online. In fact, 42% of millennials would purchase a home solely on a virtual tour.
Millennials have shown that they're willing to walk a different path than their Gen X and Baby Boomer predecessors when it comes to home shopping. While the game is changing, the same basic rules still apply. The millennial market is made up of a spectrum of individuals and families looking for different styles of housing, leaving plenty of room for both traditional flips and single-family rentals to succeed.
With a new wave of home shoppers ready to flood the market, savvy investors will tweak their strategies to cater to millennials' desires and expectations.
Our agents at New Western can match you with a variety of investment opportunities to help you mine the millennial market. Contact us to see if you qualify for access to our exclusive inventory.