The home buying market remains competitive. Let's recap the July market data for buyers, sellers, and investors looking to make moves as we head into fall 2022.
The return to a more balanced real estate market has arrived but there are pros and cons creating that equilibrium. Buyers have options, with more time to search for homes and wait for inspections and ask for contingencies, but inventory still remains tight. Mortgage rates are hovering just below 6% but the Fed is still fighting inflation and forecasting potential interest rate hikes by the end of September. Homes are actually now selling at asking price or even below and that means potential and opportunity for investors that didn't exist just a month ago.
Let's take a look at the stats: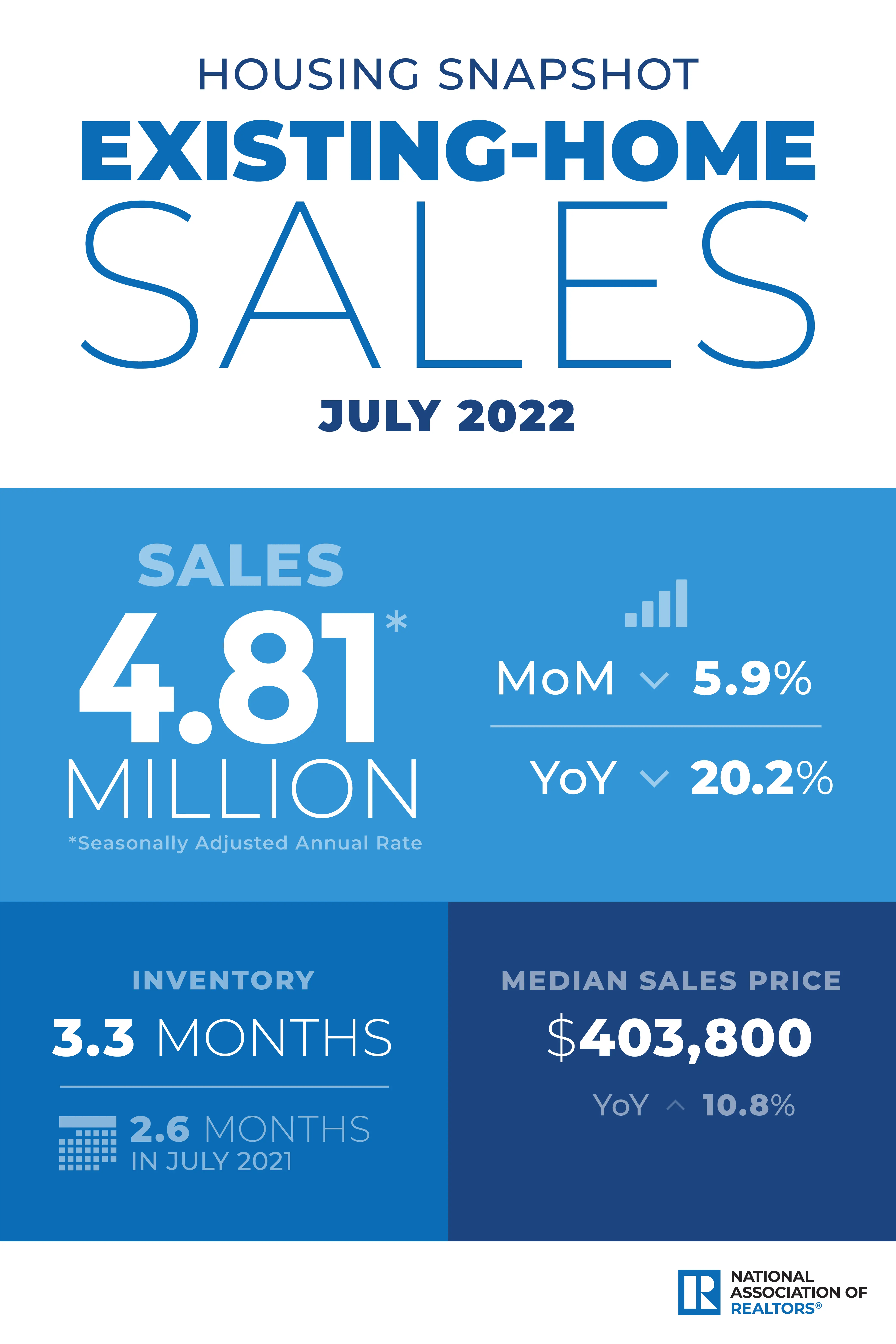 Existing-home sales declined for the sixth straight month. Sales were down 5.9% from June and 20.2% from one year ago.
The current median existing-home sales price is $403,800. Although this is $10,000 less than June's record setting high of $413,800, it's still a 10.8% increase from one year ago.
July 2022 marks 125 consecutive months of year-over-year increases in median existing-home sales price —the longest running streak on record.
The inventory of unsold existing homes rose to 1.31 million by the end of July, or the equivalent of 3.3 months at the current monthly sales pace.
Properties typically remained on the market for 14 days in July, the same as in June and down from 17 days in July 2021. The 14 days on market are the fewest since NAR began tracking it in May 2011. Eighty-two percent of homes sold in July 2022 were on the market for less than a month.
"We're witnessing a housing recession in terms of declining home sales and home building," said NAR Chief Economist Lawrence Yun. "However, it's not a recession in home prices. Inventory remains tight and prices continue to rise nationally with nearly 40% of homes still commanding the full list price."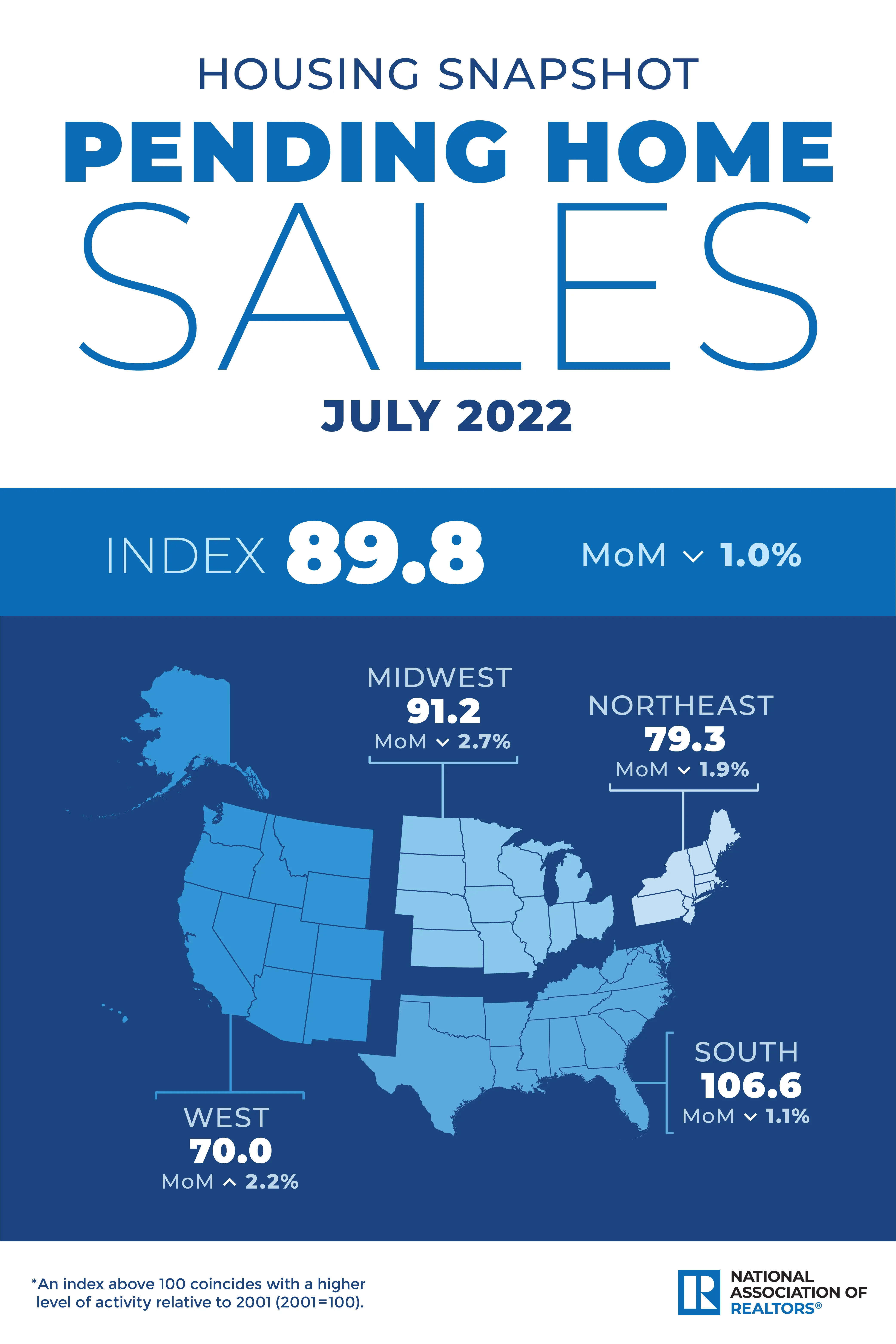 Pending home sales dropped slightly, just 1.0% from June. This was the second straight monthly decline. Pending contracts are a good early indicator of sales closings in the coming months and is a great metric that looks ahead instead of looking back at data from previous months. Tracking closings remains a helpful market indicator but closings don't reflect current market conditions because they typically take 1-2 months to complete.
Pending sales were down in three of the four major regions with the West experiencing a slight increase. This is in comparison to June, when the West actually experienced the largest monthly decline.
"Home prices are still rising by double-digit percentages year-over-year, but annual price appreciation should moderate to the typical rate of 5% by the end of this year and into 2023," Laurence Yun added. "With mortgage rates expected to stabilize near 6% alongside steady job creation, home sales should start to rise by early next year."
Who are the current market buyers?
First-time buyers were responsible for 29% of sales in July, down from 30% in June and also in July 2021.
All-cash sales accounted for 24% of transactions in July, down from 25% in June, but up from 23% in July 2021.
Individual investors or second-home buyers, who make up many cash sales, purchased 14% of homes in July, down from 16% in June and 15% in July 2021.
Distressed sales – foreclosures and short sales – represented approximately 1% of sales in July, essentially unchanged from June 2022 and July 2021.
As for current market mortgage rates?
Following a summer shift in mortgage rates, the fixed rate on a 30-year mortgage topped 6% in September, the highest level since November 2008, according to Bankrate's national survey of large lenders.
Mortgage rates have nearly doubled from a year ago. The rate continues to fluctuate based on the financial markets re-assessing the possibilities for the economy and the Fed forecasting their continual fight against inflation.
"With the 30-year fixed rate rising to the highest level since mid-June, application volumes for both purchase and refinance loans dropped," said Mike Fratantoni, MBA Senior Vice President and Chief Economist. "Recent economic data will likely prevent any significant decline in mortgage rates in the near term, but the strong job market depicted in the August data should support housing demand."
And rental prices …
Rent prices continue to rise but slowed down in June and also July. According to Redfin, rents hit another record high in July but rent growth slowed for the second-straight month. The national median asking rent was up 14% year-over-year to $2,032. On a month-over-month basis, the median asking rent climbed 0.6%, the slowest growth since February.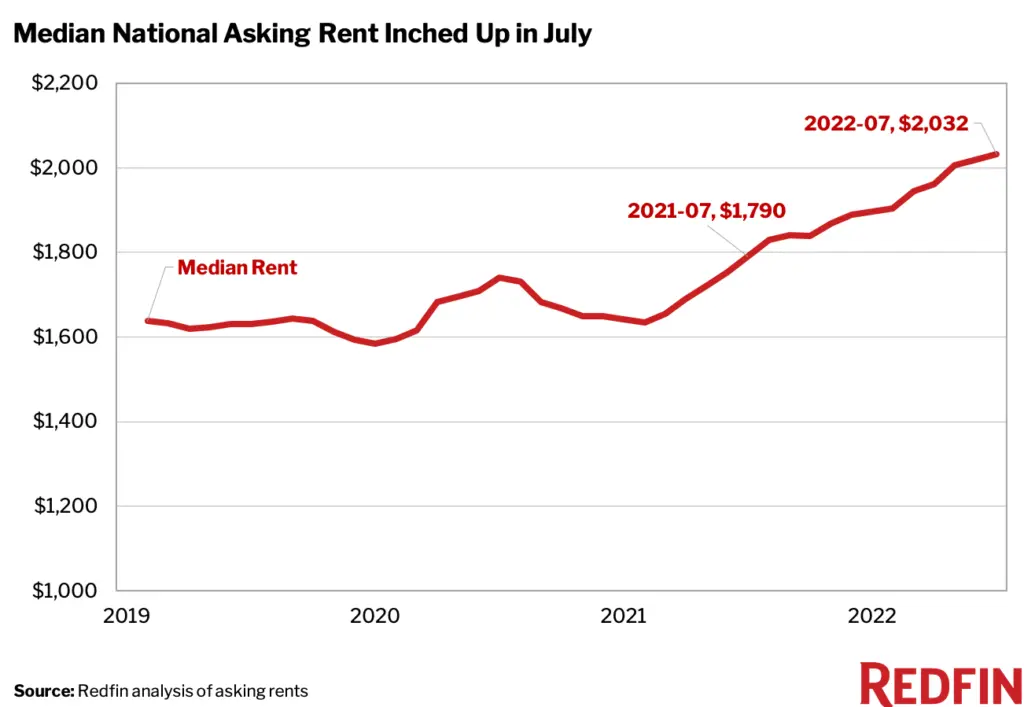 New Opportunity. New Western.
There is no time like the present for real estate investors to capitalize on timely opportunities. With an ever-changing market, it's critical to have a pro in your corner who can uncover the right deals to fit your investment strategy.
New Western agents are constantly identifying value-rich opportunities for our clients. Let us help you discover the one that fits your strategy.
Contact us to see if you qualify for access to our exclusive inventory.