Throughout your career, you might have instances where you need to figure out what to do if a house won't sell. It's a frustrating experience, especially when it's a hot market and houses are selling like hotcakes.
How do you tell your client that their house is unsellable for one reason or another? How do you tell them that, in a market where the interest rates are still relatively low by historical standards and there is an estimated 1.67 million homes for sale, buyers aren't interested in their property?
It's tough. You don't want to give your clients false hope by telling them that things will work out, but you also don't want them to pull their house off the market because they feel defeated.
What can you do? Every day that a property sits on the market, the less your client will get when it does sell. A Massachusetts Realtor's analysis reveals that if a home sells within 10 days, it will sell for 101.3% of the asking price.
However, if 120 days pass and it's still on the market, the sale-to-list price drops, and your client will get 97.6% of the asking price. They are losing money and no one wants that.
What to Do If A House Won't Sell: Identifying the Problem
First things first, as their listing agent, you have to understand why their property isn't selling. There are a lot of reasons why a property isn't selling.
Property Is Priced too High
The most common reason properties don't sell is because it's priced too high. In a market where the median price for a house increased from $323,000 at the beginning of the 2020 pandemic, to $429,000 in the first quarter of 2022, it's hard to not want to price a property higher than it's worth. After all, $106,000 is quite a big increase in less than 24 months.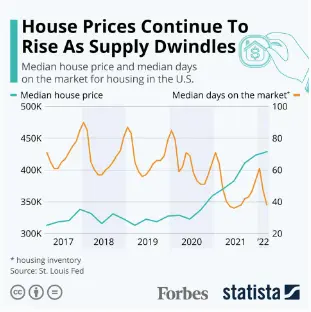 Credit: Forbes
The trick of pricing a house is to run a comparative market analysis on properties in the area that are similar and have sold recently. It can be helpful to take note of the feedback the property receives after showings or an open house.
If buyers are disappointed because the price doesn't match the property's condition… Then it's safe to say the price is definitely the problem.
In a situation like this, reducing the price by 0.5% to 3% should do the trick.
The Market's Peak Has Passed
Although the real estate market has been booming for the past two years, thanks to the historically low-interest rates, it's hard to determine if (or when) the market will turn. Realtor.com predicts there will be a 15% increase in for-sale housing stock, but then other markets are seeing less action.
What do you do when the market has peaked and a house won't sell? Is there anything you can do? You can lower the price or you could do something a little unusual.
As the listing agent, your goal is to sell your client's property. However, when you're trying to figure out what to do if a house won't sell, you need to think outside of the box. Take your client on a tour (either virtually or in person) of similar homes. Let them see how their property stacks up against the competition.
If they have an old hot water heater but the comps have an energy-efficient heater or a tankless water heater, let them know they have two options. Either they lower the price or upgrade the hot water heater to be on par with the comps.
There's a Specific Problem That Needs to Be Addressed
Showings don't always mean you're going to get an offer, much less a sale. That said, showings and open houses are the perfect opportunities to figure out what about the house is stopping the prospective buyer from submitting an offer.
When you ask people what's preventing them from making an offer, listen to them. If you get the same response from multiple people, then you know that's the problem that needs to be addressed.
Some buyers may be hung up on the price, while others may have a hard time visualizing how to use the space. Whatever the problem is, there is a solution… Usually. There are some things that you simply cannot change, like the property being on a busy street or the property taxes being too high.
When it comes to addressing the problems that the homeowner has no control over, lowering the price or offering warranties might sweeten the pot for buyers who are interested but aren't ready to commit.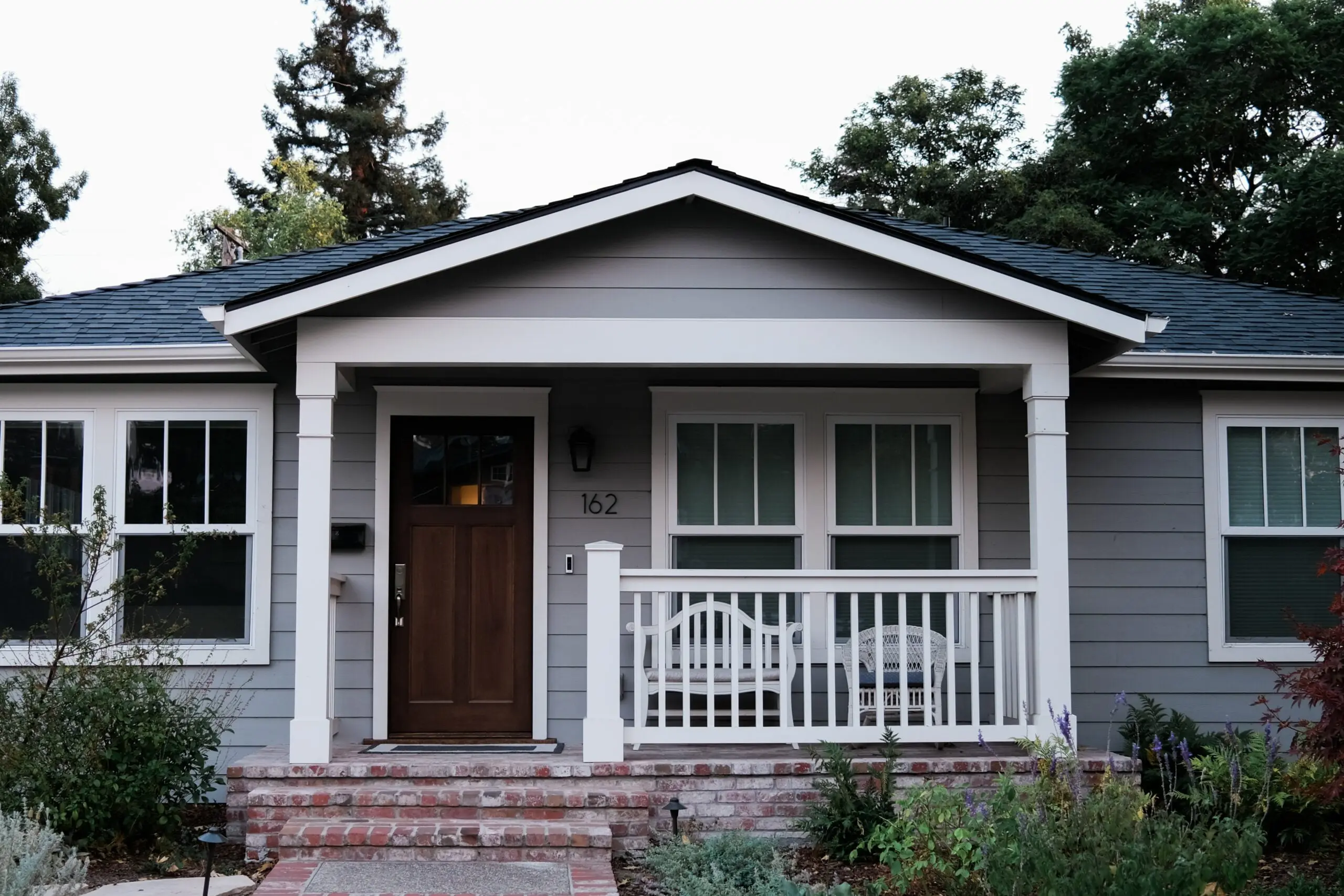 You're Marketing to the Wrong Buyers
Did you know that 70% of millennial homebuyers are willing to sacrifice square footage in favor of a move-in-ready property? If the property you're trying to sell requires some TLC and it's not selling, it could be because you're trying to sell to the wrong buyers.
Instead of marketing the property to the traditional buyer, consider marketing the property as an investment opportunity for investors looking to expand their portfolio.
The Home Is Unconventional
Unconventional properties can include luxury properties, properties that are extremely large, or the house was once something else that was converted into a house (old churches, fire stations, warehouses, etc.). When you're trying to sell an unconventional house, you're going to be working with a very limited buyer group.
Usually, when someone customizes a house or builds a truly unique one like the Nautilus house built by the Mexican architect, Javier Senosiain, they aren't going to go on the market. However on the off chance, you do get an unconventional listing, you're going to have to think outside of the box.
Let's say the Nautilus was on the market. Instead of marketing it to reach the traditional family, you might want to market it as a unique Airbnb rental or market it to an artist.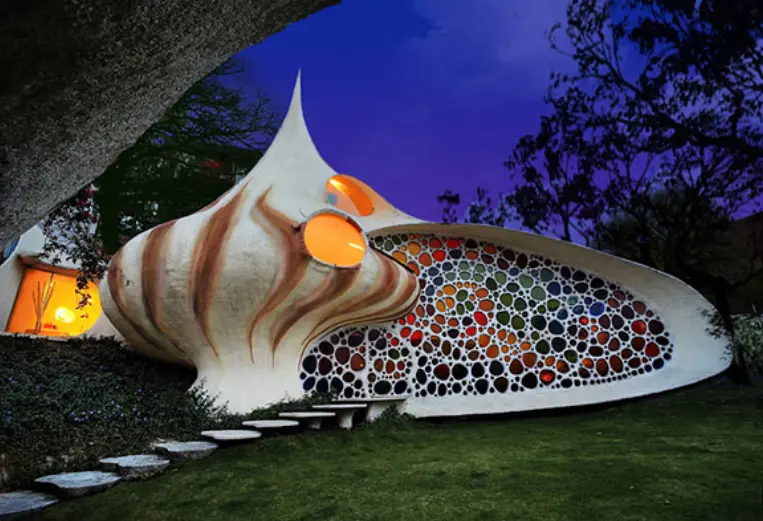 Credit: TreeHugger.com / Javier Senosiain
The Property Isn't Staged or Staged Properly
Staging is crucial if you want a property to sell because it gives buyers the chance to focus on the house, visualize themselves living there, and get an idea of how to use the space.
Buyers can't really do that if they're distracted by your client's knick-knacks, bold color choices, and over-the-top décor. When a property isn't staged or staged improperly, you're shooting yourself in the foot.
According to 82% of buyer's agents, buyers respond more favorably to properties that have been professionally staged. Not only do buyers respond more favorably, but staged properties sell for more money (between 5% to 15% over the asking price) and they spend 33% to 50% less time on the market.
It's pretty clear that if your listing isn't selling and the property hasn't been staged, then it's time to talk to your client about professional staging.
If your client isn't keen on the idea or doesn't have the budget for it, then perhaps it's time to roll up the sleeves and begin decluttering and depersonalizing.
The Curb Appeal Is Non-Existent
We only have one chance to make a good first impression and in terms of real estate, curb appeal is king. A beautifully renovated interior cannot wow buyers if they don't even want to pull into the driveway.
If your listing isn't gaining much traction, then perhaps the curb appeal is lacking. It's unfortunate, but you can't begrudge people for not wanting to see properties where the grass is three inches high, the paint is chipping off the siding, and the flower bed has more weeds than flowers.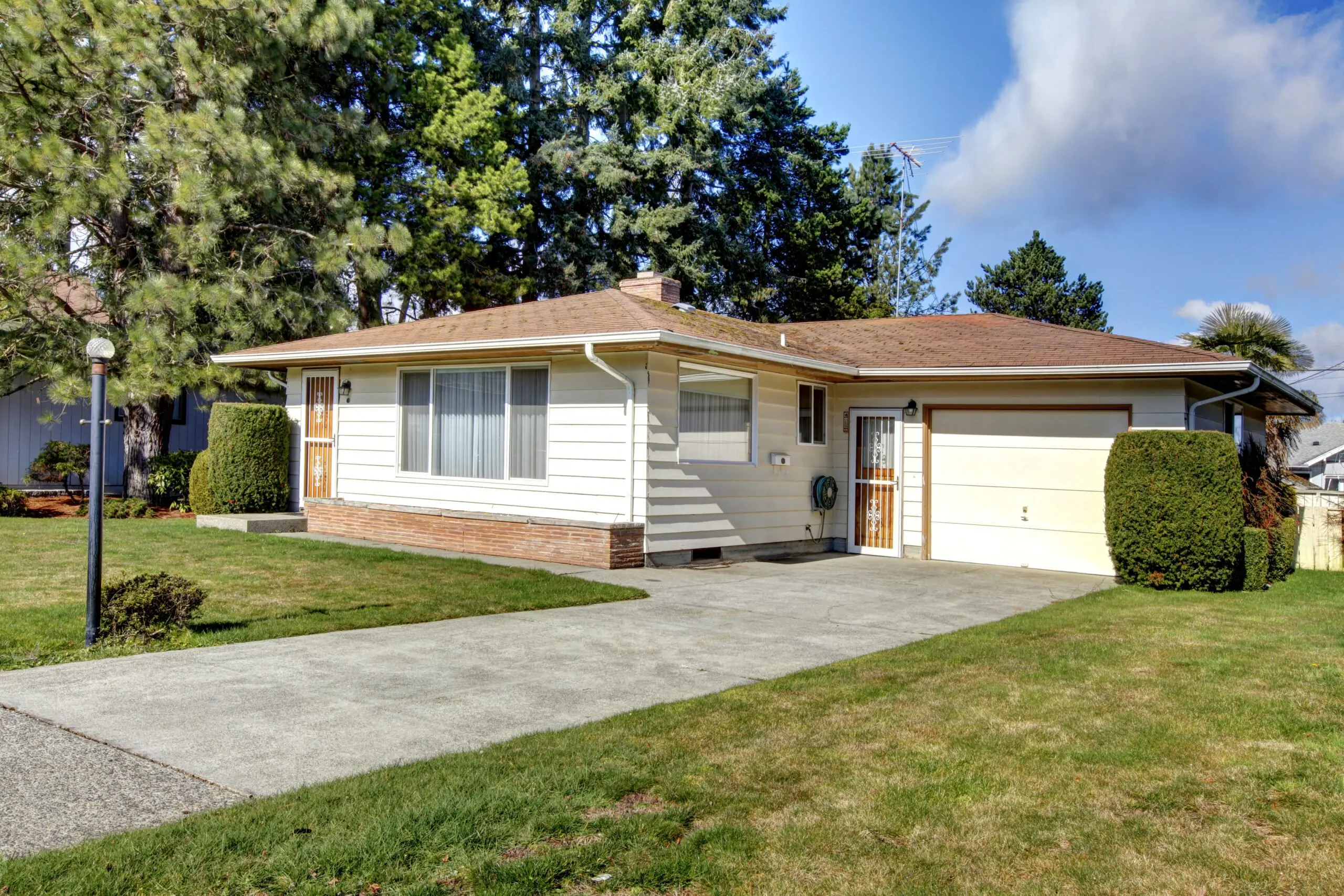 Your client can improve their property's curb appeal by doing regular yard maintenance — cutting the grass, power washing the siding, and planting flowers. They can also paint the front door a new color, hang new light fixtures, and update the house numbers.
The Listing Photographs Were Taken On Your Phone
What happens if the property has nice curb appeal, it's been professionally staged, and the house is in good condition but it still isn't selling? What else could be the reason the listing isn't getting the kind of attention it should?
Maybe the problem isn't the property itself, but it's the online listing. What do the photographs look like? Are they all poorly shot photos that were taken with your smartphone?
According to 89% of buyers, professional photographs are a must-have for any online listing. It's true that our smartphones are capable of taking incredible photographs, but professional real estate photography is on another level.
The photographer knows how to use light and angles to capture the best aspects of the property. Some photographers will offer media packages that include 3D walk-throughs, aerial photographs, and more.
If your client is on the fence about spending money on a professional photography package, share these stats:
The Listing Description Is Dull
Much like the photographs, the listing description cannot be done half-heartedly. Sure, the listing states the facts, which is fine and well, but it's probably not grabbing anyone's attention.
Which sounds better to you?
"Kitchen features new granite countertops."
Or
"Recently upgraded custom countertops made from a slab of black pearl imported granite."
If you need some inspiration and guidance, we have an article highlighting the dos and don'ts of creating good real estate listing descriptions to check out.
Your Marketing Strategy Is Wrong
If you're still relying on old-school marketing methods (print ads, yard signs, open houses), then that may be a reason why your listing isn't selling. Yes, these methods still work, but they cannot be the only thing in your marketing arsenal.
97% of homebuyers use the internet to kick off their house hunt, so it's crucial that you're using social media, online listing sites, and your own website to bolster your marketing efforts.
Understandably, not everyone is going to be a whiz at online marketing and that's quite alright. You find an online marketing manager to help flesh out your online marketing strategy. But there are plenty of resources online that will give you a basic overview of different internet marketing strategies if you prefer to expand your skills.
Your Client Hovers During Showings
Selling a home can be very emotional for a homeowner and it could be difficult for them to fully let go. They spent years building a life within those walls and they want to be certain that whoever buys the property is going to love it as much as they did.
Then on the other hand you have homeowners who want to be in control every step of the way.
When you have a client who is always hanging around during a showing, potential buyers are going to feel uncomfortable. They're going to feel like they're being watched (because they are) and they won't be able to get a good look at the house.
In a situation where your client is hovering around the house during a showing, you need to tactfully remind them that you're trying to sell their house and their hovering is scaring off potential buyers.
Worst Case Scenario: How to Get Rid of a House That Won't Sell
Despite all of your best efforts, there will be houses that you cannot sell. What are you supposed to do with those properties? In a worst-case scenario, you can look into an agent buyback.
An agent buyback is legal to do, but you must check with your broker to see if they will allow it and you must refer to your listing agreement as well. Some brokerages will let their agents buy listings that aren't selling, which could be a big drawing point for clients who are looking for a guaranteed sale.
After all, to the client, it doesn't matter who buys the house as long as it's sold.
But, why would you want to buy a listing that won't sell? Well, for one thing, you can buy it to live in it. Wouldn't that be a stroke of serendipity?
Another reason why you might want to buy the property is to convert it into a rental, either a long-term rental or use it as an Airbnb rental. Either way, you've just bought a nice investment property.
That said, we cannot stress this enough, you must check with your brokerage to see if they allow this. Some brokerages view this type of arrangement as a conflict of interest because, while you have the fiduciary duty to look out for your client's best interest… You have the skills and experience to negotiate a lower price. It's murky territory, to say the least.
Selling Real Estate Isn't Guaranteed
Much like everything else in life, nothing is guaranteed. It can be rough trying to tell your clients that their house isn't selling because of something they're doing or not doing.
It can be a hit to your own ego when you've worked so hard trying to get a house sold to no avail. It's not a reflection of you because there are just so many factors that could be the real reason a property isn't selling.
The topics covered in this article are the most common issues of why a property may not sell. Even if you take the solutions we mentioned here, there's still the possibility of it not selling. That is part of the business and you cannot take it personally. Otherwise, you'll get so far into your head and begin to doubt yourself.
If you have a house that just won't sell – consider reaching out to one of our agents to learn how we can help.