Investment properties may technically be considered "passive income", but any rental property owner will tell you that's not exactly true.
Owning property often comes with big rewards, but it's also coupled with big responsibilities. From roof repairs to tenant management –– and everything in between –– someone is going to have to be more "active" than "passive" on your property.
Is that someone going to be you, as a landlord, or will you hire out the job to a property manager?
With over 300,000 registered property management companies in the United States and year-over-year growth of over 7.75%, there's reason to believe that property managers perform a vital service to the real estate industry. Still, property management comes at a cost that can seem too high for smaller investors to bear.
By breaking down expectations and looking at market data, we'll help property owners weigh the benefits and costs of landlording vs. property management.
Landlord vs. Property Manager: What's the Difference?
The term landlord applies to property owners who allow tenants to use their property in exchange for rent payments. If an owner wants to handle all the duties related to owning and renting their property, then they function as a landlord.
But not all investors have the time or capabilities to take on the duties of a landlord, so they hire someone to handle the day-to-day functions of managing the property: a property manager. Property managers have most of the same functions as a landlord without holding a stake in the ownership of the property.
What Does a Property Manager Do?
The property manager acts as a mediator between the owner and the tenant, as well as the owner and any service professionals. Property management companies may vary slightly in the services they provide to their clients. Also, depending upon the company's structure, an owner may be able to choose some services and not others.
In general, property managers handle the following rental-related duties for owners:
Marketing.

The management company will take care of listing the property for rent and obtaining applications from prospective tenants.

Tenant relations.

Property managers screen tenants, execute leases, and collect rent on behalf of the owner. They are the contact person for any tenant complaints, and they also track down any delinquent payments and impose late fees as necessary. Some managers will also handle eviction proceedings, if needed.

Maintenance and repairs. Managers handle regular maintenance needs (lawn, pool, cleaning, pest, etc.) by coordinating with networked professionals. They also field repair requests from tenants and

hire contractors

to perform work to remedy the situation.

Bookkeeping.

Property management companies keep up with accounting for the owner by tracking income, expenses, and related tax information.

Inspections.

Managers set up regular inspections on the property, as outlined in the lease. This "eyes-on" inspection may include looking for damages and lease breaches (pets, extra roommates, unauthorized paint, etc).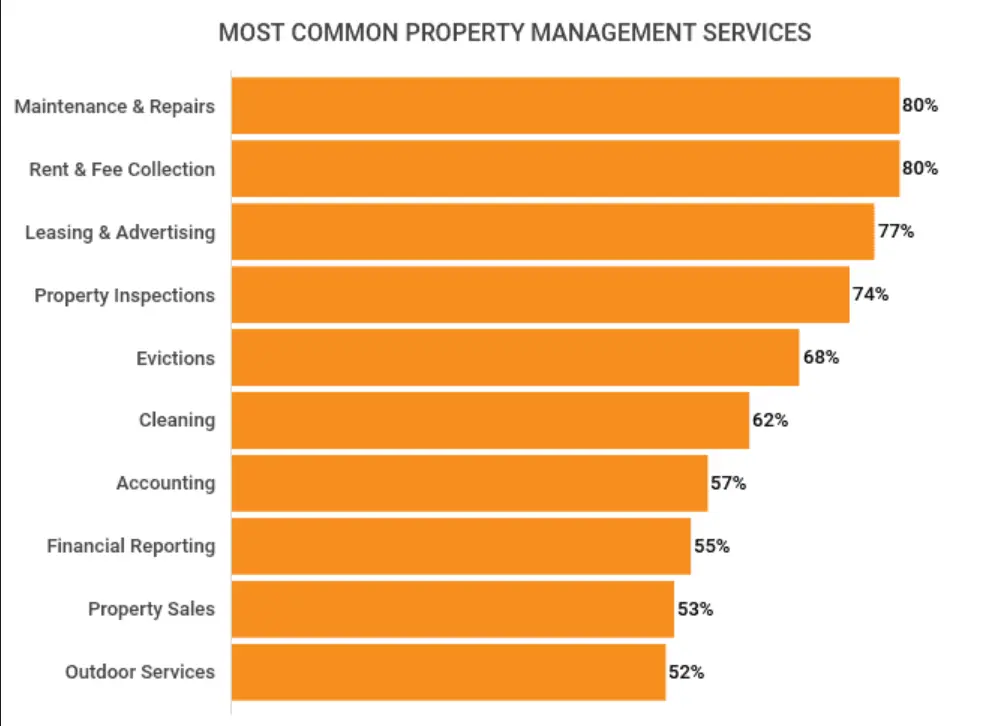 Source: iPropertyManagement
What Does a Landlord Do?
Bottom line: everything! Without a property manager, the rental property owner takes on all of the tasks listed above as a landlord. Landlords are responsible for all maintenance, rent collection, tenant correspondence, listings, leases, accounting, and inspections. They are the point person for all day-to-day needs related to the property.
In addition, the landlord would need to take care of normal ownership duties, such as property taxes, HOA correspondence, renovations, and income taxes.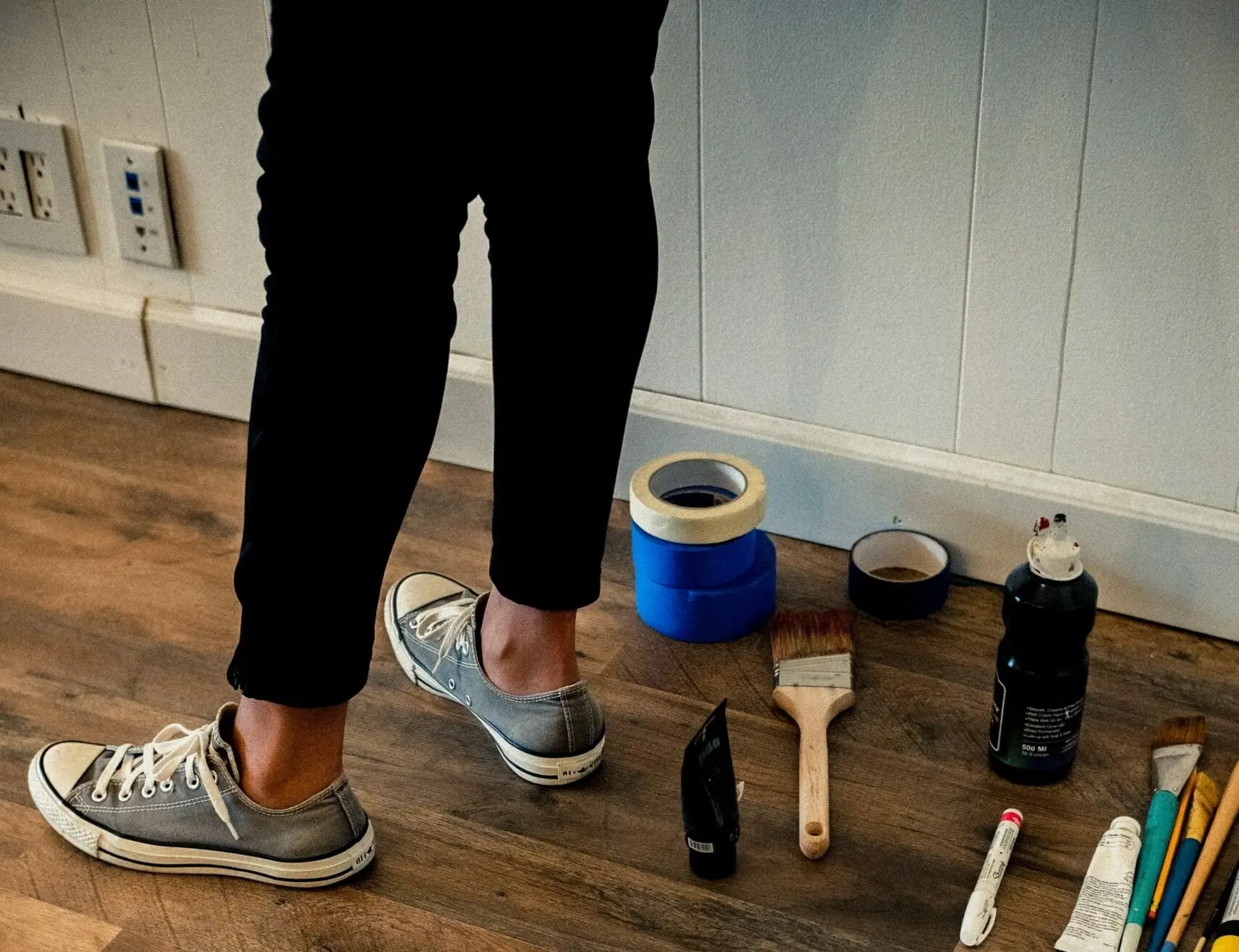 Benefits of Hiring a Property Manager
When comparing landlording against hiring a property manager, the reduction of responsibilities is an obvious advantage for PMs. But there are additional benefits that property managers bring to the equation.
Reduced vacancies

. A survey conducted by

All Property Management

indicates that property managers reduce vacancy rates from 9% (the national average) to 4.5%.

Reduced legal problems. Property managers stay up-to-date on fair housing and rental laws to help reduce legal issues in the long run. Some may also cover any eviction fees as a part of their contract.
Increased tenant quality.

Greater market visibility allows property managers to increase the quantity of applications, while standardized screenings help pinpoint higher quality tenants.
We asked investors if they use a property manager and why or why not:
"Yes. It's so important to use a professional for such a large investment. Plus, the time spent not managing the property is so worth the cost for their services. Finally – who wants a call, while playing with their kids, about a leaky faucet?"

"Yes, all my investments are long-distance. Also, I don't like the hassle of paperwork related to my properties. Managing the mortgage and insurance is enough for me."

– Harrison Lopes

"Some yes. Some no. I have been doing this for over twenty years and have a fair-sized portfolio. I am also getting up in age. (67). So as I have houses I manage I now turn them to a property manager. I can now afford it. When I started I couldnt afford that."

– Pat

"I am my own manager, just 13 homes, I did my HAR courses to manage them well and right."

– Julia Puig Jordan

"We self-manage our properties. We only have six residential properties and most of our tenants stay somewhere between two and 5 years meaning we don't list our properties very often. In this super-competitive market, we find that we are having one open house and we are done looking for tenants, meaning the actual time invested is fairly minimal. We also have internal personnel who perform all of our repairs and upfit, so we have to be involved and onsite regardless so we may as well handle the whole transaction. We would look at a property manager in the future but currently don't have anyone we trust even if we decided to go with a property manager."

"NO! Although we own 20 SF rentals, we needed a home to rent while our new one was finished. It confirmed what I already knew about most property management companies. They tend to hire the cheapest trades and then have to send three different people to make one simple repair. Who do you think is paying for all those trips?"

– J. Hoofnagle

"I do not. The rates the property manager charge is the same as my profit margin. So it does not make sense to give my profits to the property manager."

– Mukesh Shah
When Should an Investor Hire a Property Manager?
Investors should consider the following elements when deciding whether or not to hire a property manager:
Proximity. Investors who reside in a different locale than their property will likely need to hire a property manager out of practicality. Tenants need someone local to accommodate any emergencies––it's hard for a landlord to fix a broken pipe if they live in another state!
Scale.

Investors who plan to

scale up their portfolio

will often look for a property management company. This allows the investor to focus on long-term deals rather than daily activities. In general, once investors take on four or more doors, there could be a greater need for a property manager, simply to keep up with the scope of growth.
Cost.

Of course, the numbers need to make sense. When your property is making good cash flow, there is definitely added value to hiring a property manager. But in situations where profit margins are slim, the cost may outweigh the benefits. (See below for greater detail on PM costs.)
We asked investors what point is the right time to consider hiring a property manager:
"Always. Professional managers, over time, pay for themselves. Higher rents, less vacant time, better tenants. Way fewer headaches."

– Tom Cummings

"I'd say three reasons: Out of state? DO IT; More than two units in the portfolio? DO IT; or basically the moment your gut feeling tells you your investments are becoming more 'active' than 'passive' income."

– Harrison Lopes

"I think like I have. (1) As they can afford it. (2) As you get older and want to take it a bit easier. (3) If you have a primary job that doesn't give you time for the management and the property can still cash flow with a paid manager. Just don't get lazy and start turning them all over."

– Pat

"When your time is more valuable than the expense."

– Joseph Holliway

"I'd say when you are small, just starting out, and still working your W2 job. It can be very burdensome to have to manage a problem property or problem tenant when you are still trying to keep 9-5 going, get the kids to school, etc. And then when you get large, with lots of properties where it takes a full-time expert to keep everything going it can be burdensome to be a full-time property manager. That takes the passive out of passive income. We are in between, with real estate being our primary job and income source, but not so large that it takes a large portion of the schedule to manage it."

– Dan Moore

"I actually think it's a great idea for new investors to manage their own properties at the beginning. It helps them understand how difficult and broad property management is (you have to know a lot of stuff about a lot of stuff), and how crucial it is to have scalable systems in place.

Beyond that, it depends on one's goals: If you just want to own a couple of rentals in your home market, then you can absolutely self-manage with help from a small, but effective team of professionals (i.e. handyman, plumber, electrician, attorney, etc).

But if your goal is to grow your portfolio to any significant size, self-management simply isn't scalable (I wish I could put that last part in bold or italics!). A professional property manager frees you up to pursue more important things like managing your finances, debt, and liquidity so you can acquire more rentals!"

– Jeff Copeland

"When you have more dollars than sense. If we hired a property manager for ours, it would cost me $30,000 a year plus tons of unnecessary duplicate trips and knuckleheads who just throw parts at a problem even when they don't know what they are doing."

– J. Hoofnagle

"When the property manager's charges do not exceed 10% of the landlord's profits – also most companies do not recommend contractors. So it looks like property managers want to profit by using non-recommended contractors. Not a good idea!"

– Mukesh Shah

"When building your economics evaluation. You need to know what the cost would be if you switch from self-managing."

– David DeWtit
How to Find a Good Property Management Company
When searching for a good property management company, referrals from within an investor's network often yeild the best leads. Looking for top-rated companies on the internet is also an option.
But no matter what, it's important to personally vet the company in order to determine if they're the best fit for your business.
Some questions to ask while interviewing a property manager may include:
What services do you offer your clients?

How many doors do you currently manage?

What's your communication method and frequency?

What is your fee structure?

What are the contract terms for termination?

How is rent collected from tenants and deposited to owners?

How do you determine rental rates?

What are your income and background screening standards?

Do you offer a screening guarantee (eviction warranty)?

How do you market properties?

What is your average vacancy time?

How often do you conduct inspections?

Do you charge management fees during vacancies?
We asked investors how to find and vet a property manager:
"Online and referrals."

– Tom Cummings

"I use the same company as my father so you can say they are pre-vetted. If I ever invest in a different location, I'd use bigger pockets, word of mouth at REA meetings, and trial periods."

– Harrison Lopes

"I have three I use. Two of them I had been buying houses through and just let them manage the ones they sold me. The other I am related to. He actually does the better job. I can also tell him exactly what I think about how the management is doing. I hold back with the others."

– Pat

"Recommendations, then a series of tested questions other investors have used."

– Joseph Holliway

"Most Property Manager – Landlord relationships end because they weren't a good fit in the first place. Don't sweat the details (all property managers should be able to handle the basics like rent collections and maintenance); Instead, spend time making sure your PM is a good fit for your personality, your rental portfolio, and your long-term goals.

If you want a PM who will spend an hour on the phone with you once or twice a week going over every tiny detail, then don't hire a PM whose business model does not support that.

On the other hand, if you want to be completely hands-off and tell your PM to "only call me if it burns down", then don't hire a PM who needs lots of input from you on a weekly basis.

Likewise, if you buy a lot of value-add properties, then look for a PM who has experience in construction and project management.

If both the landlord and the PM have clear expectations for what the landlord needs and wants to accomplish, things tend to run a lot more smoothly."

– Jeff Copeland
Property Management Fees
On average, property managers charge 10% of the collected rent for their services, but this charge may vary based on location, experience, or volume contracts. In addition, some property management firms add on different flat fees.
Some Common Property Management Costs Include:
Set-up fee.

($250-$500) Covers the onboarding of a new property into the PM computer system, as well as any initial inspections and transition information for existing tenants.

Management fee.

(8%-12% of monthly rent) This is the standard monthly service fee. This fee should be charged on "rent collected" rather than "rent due" to avoid paying a management fee during vacancies.

New tenant placement fee.

(50%-100% of one month's rent) Also known as a leasing fee. This fee may be charged as a percentage or as a flat fee. It covers costs to list, screen,

perform credit checks

, and place new tenants.

Maintenance fee.

(In house only) Property managers should not be upcharging owners for coordinating maintenance professionals––that should be covered in the management fee. But some property management firms have in-house handyman services; fee schedules should be available for when those services are utilized.

Late fee.

(20%-50% of late fee) Some managers will take a portion of late fees collected from tenants.

Eviction fee.

($200-$500) Covers the cost to begin legal proceedings, if needed. But some companies may charge a higher leasing fee and offer an eviction warranty as a way to foster confidence in their screening methods.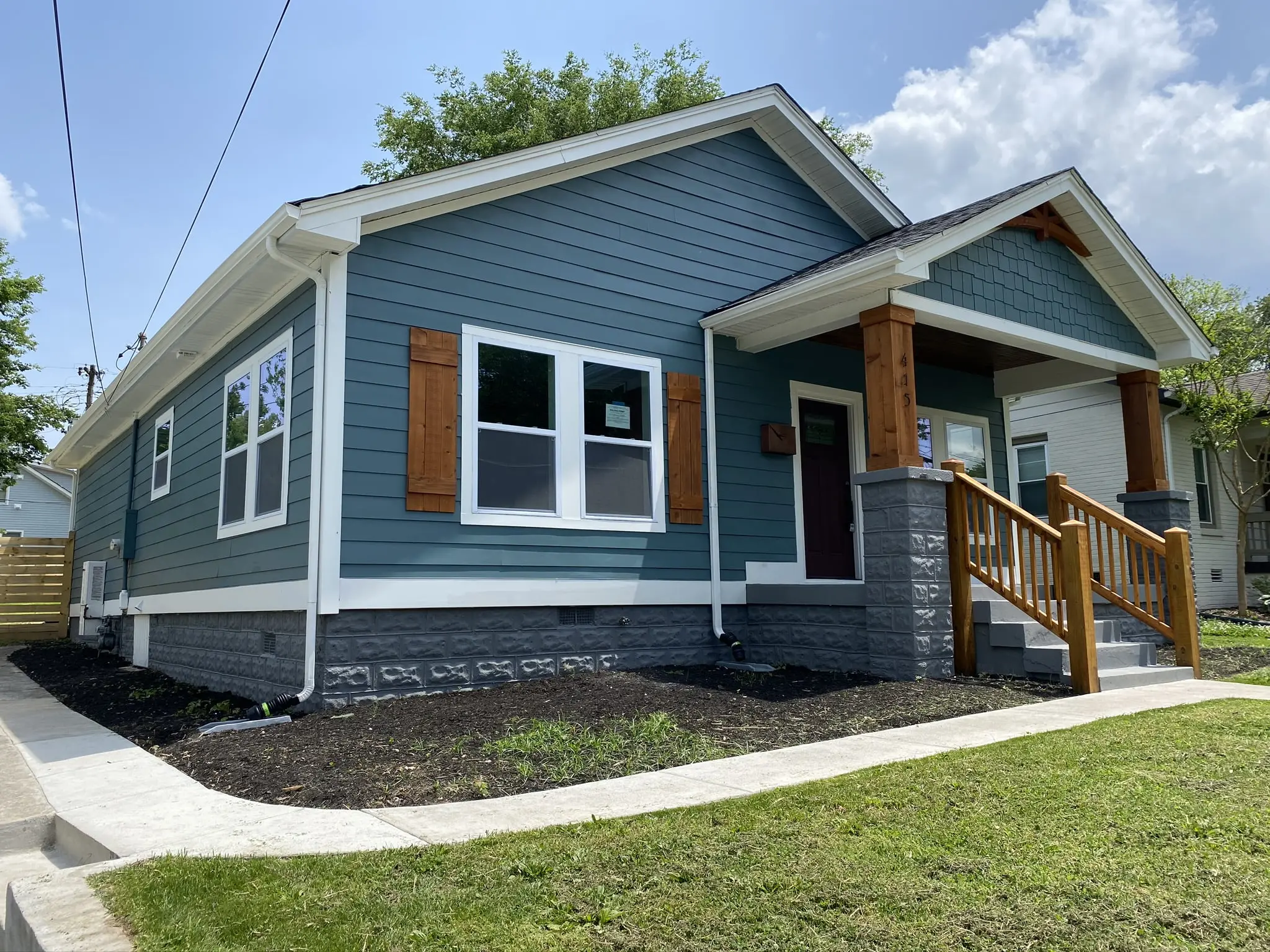 FAQs: What Investors Want to Know About Property Management
What Is a Good Property Management Fee?
A good property management fee ranges from 8% to 12% of the monthly rent collected. There may also be additional fees for more time-consuming or cost-inducing services. (See above.)
Investors who are trying to figure out a good and fair property management fee should gather several price quotes and compare contract terms. Not all property managers cover the same services in the same way, so you'll need to look at overall value to determine your own definition of "good".
What Do Tenants Think About Property Managers?
While there's no one-size-fits-all answer to this question, individual tenants do demonstrate rental preferences in the landlord vs. property manager debate.
Tenants who have rented apartments or multi-family homes may be more familiar with a property manager's business-like style, since those types of buildings usually have a manager.
They may prefer the standardized maintenance and rent collection processes that PMs offer, along with their no-nonsense way of handling complaints.
Tenants who have leased single-family homes from landlords appreciate a little more financial flexibility. Since the landlord only answers to themselves, they may be more apt to waive a late fee, delay a security deposit, or reduce a pet fee.
Some (not all) landlords may also demonstrate more attention to complaints, since it's their asset.
What Should a Legal Property Management Contract Include?
The basic sections of a property management contract should cover:
Services and fees.

A detailed description of what the PM will do, along with the price structure.

Owner responsibility.

This section should describe any services that the owner is declining. It may also include directives for setting up a reserves account and any limitations on tenant sourcing.

Liability waiver.

A protection for the PM in the event of damage to the property. Be sure this has a clause that stipulates the company

is

liable in the event of negligence.

Duration.

Usually contracts are signed for a year's duration. This section may include an auto-renewal clause.

Termination.

This section should give details surrounding the when and how of cancelling the contract, including the distribution of outstanding fees.
What Will a Property Manager Not Do?
As mentioned, services within the industry vary from manager to manager. Some will handle things that others won't. Some let clients pick and choose services in a kind of a-la-carte fashion, while others only offer overall services as a package.
But in general, property management as an industry will handle most property and tenant issues, with the exception of: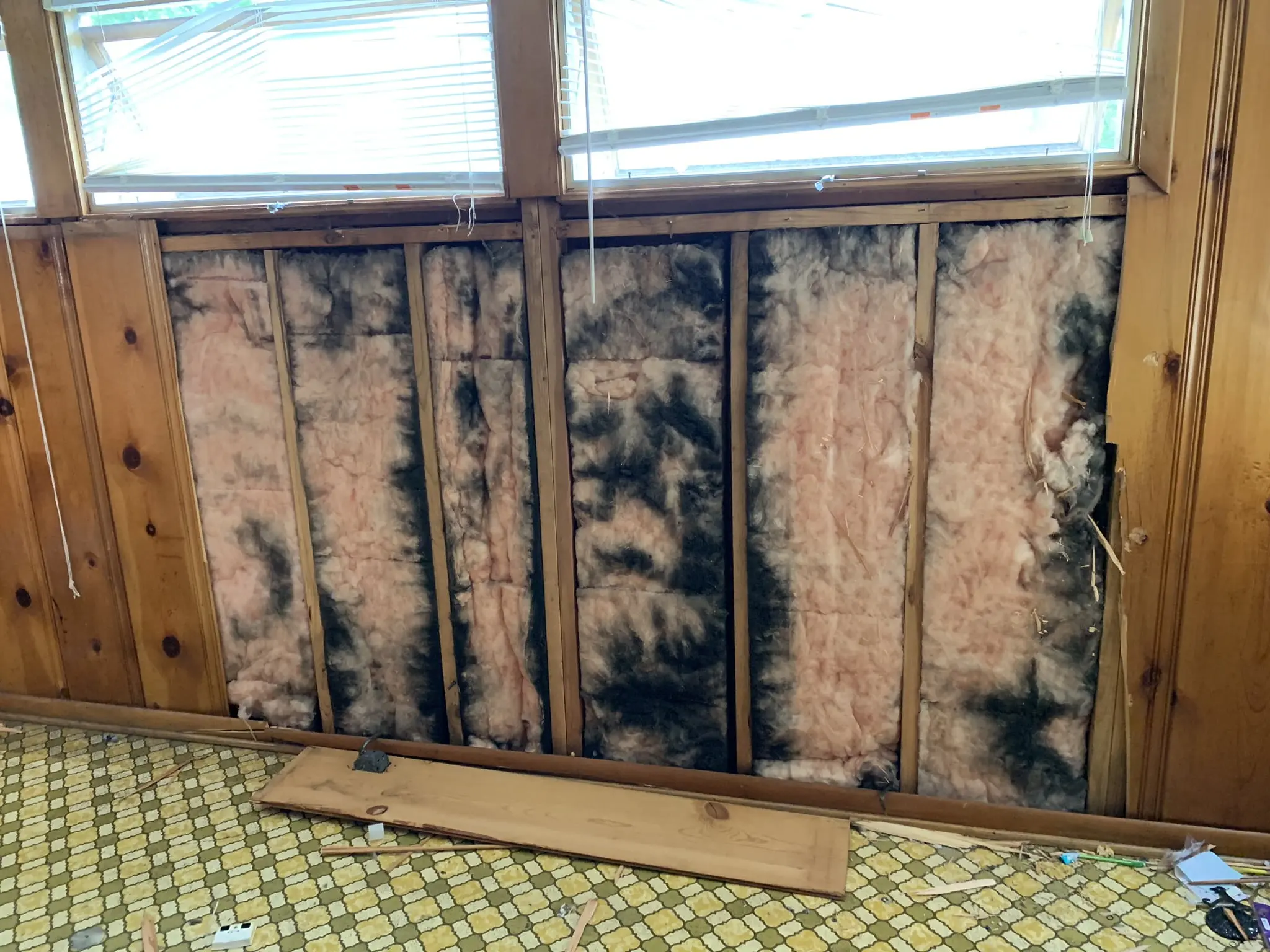 How and When Can You Change Property Managers?
A property owner should be able to cancel their property management contract at any time. Be sure to check the termination section of the contract for more insight.
That said, it's in an investor's best interest to avoid switching companies without good cause, due to the upfront costs of onboarding to a new PM company. Changing companies would cause those initial fees to multiply and cut further into the bottom line.
The landlord vs. property manager debate is one that every investor has to go through at some point. While this type of decision plays a part in an investor's strategy, the entire process doesn't need to be handled alone. Reach out to our team of real estate experts for more assistance on the road to building an investment portfolio.