Many real estate investors may be curious about what the real costs of building a duplex may look like in the current real estate climate. As far as real estate goes, duplexes tend to offer that sweet middle ground between the autonomy of single-family homes and the massive upkeep of large commercial dwellings.
The cash flow potential and home-like quality make duplexes a favorite among first-time homebuyers and investors alike.
But duplex inventory around the country is relatively low. A quick search of available properties in Orlando, Florida, reveals fewer than 30 duplexes available –– a figure that represents only 6% of the current market.
Kansas City, Missouri only has around 25 duplexes listed. Phoenix, Arizona currently has 73 duplexes and triplexes for sale, while Pittsburgh, Pennsylvania offers a "whopping" 131 city-wide. Those aren't great numbers for duplex buyers.
Low inventory coupled with steady demand may lead some savvy real estate buyers and investors to look into building their own duplex. After all, the rental market continues to rise, and nearly 20% of renters currently call plexes their home. There's a definite demand for more new duplexes in the market.
If you're considering a duplex build, it's important to run the numbers and weigh the pros and cons first. By examining national data and market factors, we'll lay out the average costs to build a duplex.
What Is a Duplex?
A duplex house consists of two separate residences combined beneath a single roof. Duplexes are a type of multi-family dwelling, akin to triplexes, quadplexes, and apartments, but because there are only two units, the look, and feel of a duplex tend to be more along the lines of a single-family home.
There are two main duplex construction styles: unit-over-unit and side-by-side. Within those basic categories, there can be plenty of variation in both layout and architecture. Duplexes may range in size and scope from 1,000 total sq. ft. efficiency properties to high-end 5,000 total sq. ft. luxury properties.
Each residence in a duplex has its own exterior access, making the units completely separate from one another in terms of functionality. However, the units would share either one interior wall or a ceiling/floor, depending on the construction.
They may also share some exterior spaces, such as front yards, backyards, patio areas, detached garages, sheds, and even porches.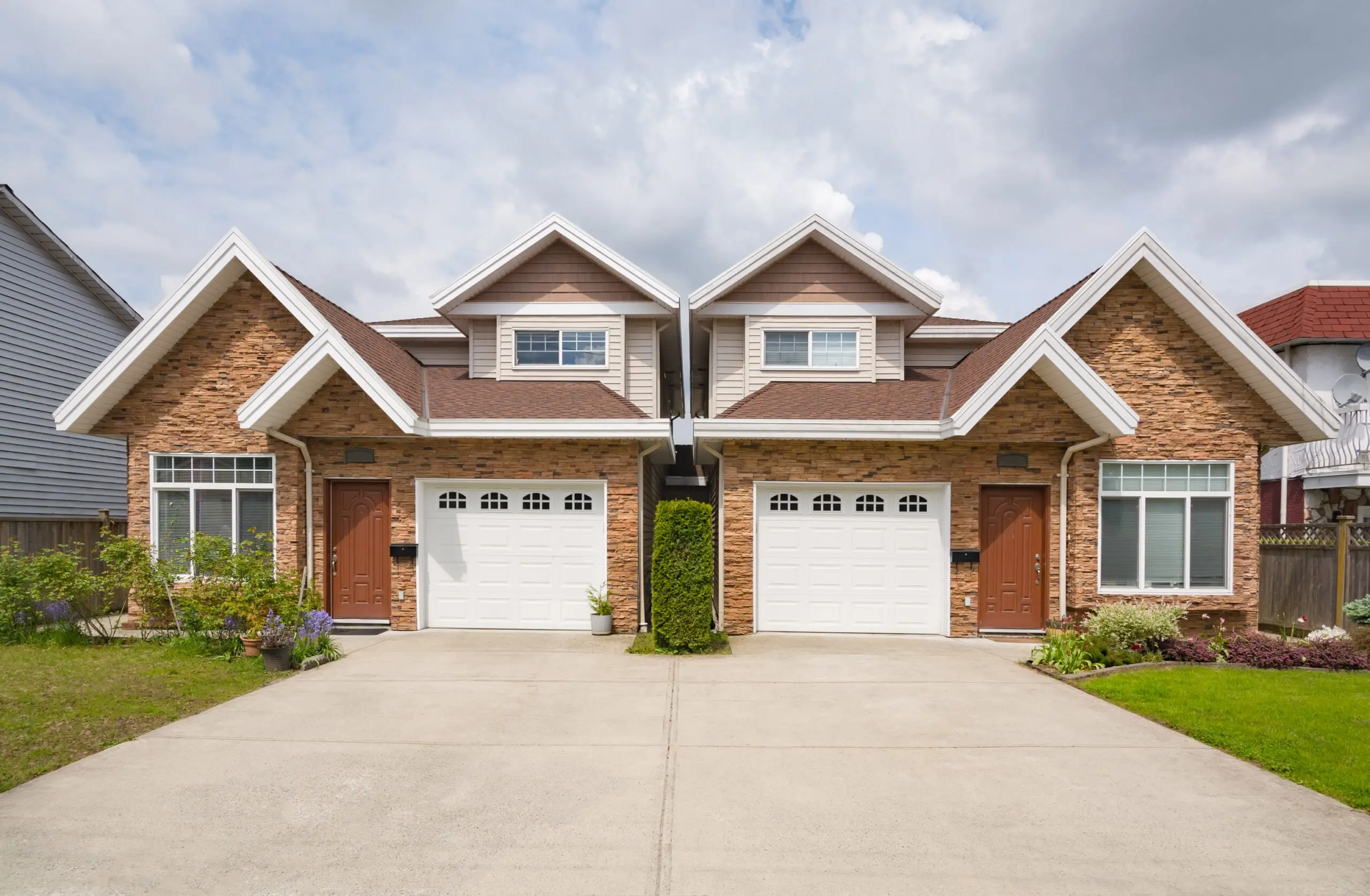 Counting the Costs of Building a Duplex
Just like any construction project, the cost to build a duplex varies depending on location, materials, and size. The national average cost to build a duplex is $388,000 or $130 per square foot. But this number does not represent the reality of all projects individually.
To help determine the costs associated with building your particular project, it can be helpful to break it down a bit more. Let's consider the following drivers in the cost to build a duplex.
Duplex Cost by Type
Layout type has a big impact on the overall building cost of a duplex.
In general, unit-over-unit duplexes are the most cost-efficient to build, because they require smaller foundations and roofs –– two of the biggest building expenses. Builders may also be able to centralize some piping and wiring, which saves money on plumbing and electrical costs. A stacked duplex costs between $95 and $130 per square foot to build.
Side-by-side duplexes are more expensive, thanks to a bigger foundational footprint. A larger roof will be needed to cover both units, and additional plumbing and electrical lines will need to be run. Single story side-by-side duplex building costs typically run between $110 to $180 per square foot. Two story side-by-side duplex building costs range between $130 and $220, on average.
Labor and Material Costs
Average square foot costs (listed above) consist of two main expenses: labor and materials.
Material costs are somewhat of a fixed expense that changes in proportion to the size of the project. However, an owner may choose upgraded materials, which would increase the cost.
As a rule of thumb, expect materials to make up 50% of new construction more or less. But overall, material costs are driven by supplier pricing in your area, a figure that is influenced by demand and availability.
Typically, labor represents between 30% and 60% of a building project, depending on the customization level. This figure may include costs for the architect, contractor, engineer, subcontractors, and all labor crews … or it may not.
Construction management companies break down their labor fees in different ways, so be sure to look at the labor portion of your estimate carefully in order to avoid unexpected costs later. Handy duplex owners may also be able to save money on labor if they plan to do some of the work themselves.
Land Requirements
Land is separate from the actual cost to build a duplex, but it's still an expense that should be considered while looking at the total. Land prices are probably the most variable cost in the entire project, ranging from as little as $3,000 for an undeveloped lot to as much as $150,000 in a housing development.
Undeveloped lots will require additional costs to prep the build, such as running sewer, electric, and water lines, which can run between $3,500 to $40,000 depending on the proximity to the nearest utilities.
It's also important to keep in mind that not all areas are zoned for multi-family dwellings, including duplexes. This may limit the availability of land for your duplex build.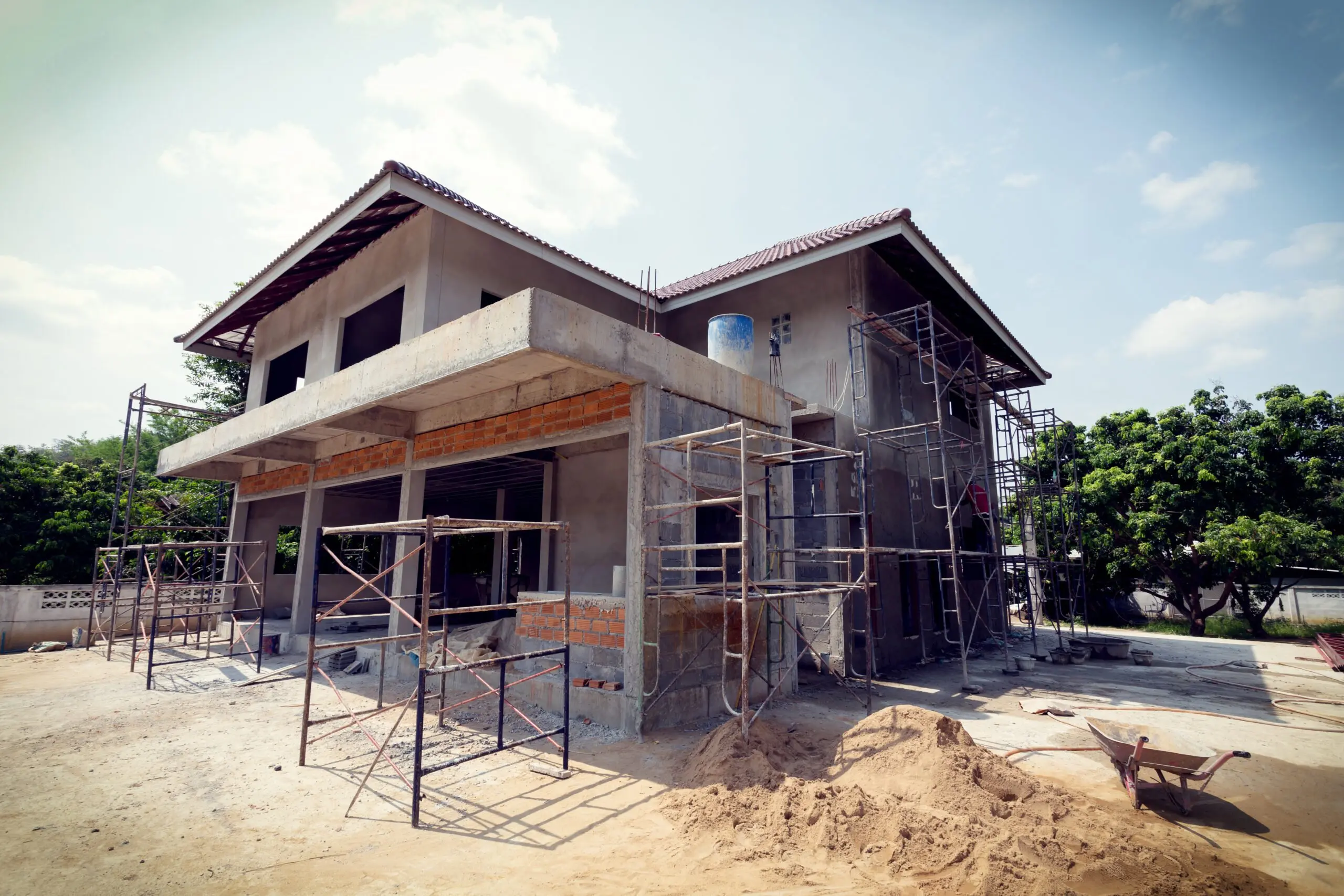 Cost to Convert a Single Family Home Into a Duplex
Some owners or investors may consider converting a single family home into a duplex, either for the purpose of housing family members or for the purpose of bringing in rental income. Sometimes this is possible; other times it isn't.
First, you'd need to check into local zoning laws to make sure that the property is eligible to be converted into a multi-family dwelling. Next, you'd want to consider whether the floor plan lends itself to be cut in half, either vertically or horizontally.
Some plumbing and electricity will likely have to be rerouted, walls may need to be constructed, and new exterior access will probably need to be added.
Overall, the average cost to convert a single-family home into a duplex runs around $80,000-$100,000.
Pros and Cons of Duplex Ownership
As with any real estate venture, duplex ownership is filled with its own set of pros and cons. Before building a duplex, take these benefits and drawbacks into consideration.
Duplex advantages:
You have cash flow from tenants in either one or both units. This

passive income

stream is the main reason why investors choose duplexes.

You have the opportunity to

live in one unit while renting out the other unit

. Depending on market rents in your area, this income could pay your mortgage and allow you to "live for free".

You'll enjoy

landlord tax deductions

, either on all or half of the property.

Duplexes are relatively easy to finance, especially when owner-occupied. You may also be able to qualify for an FHA loan, which requires very little downpayment.

In some areas, duplex houses are more appealing to renters than apartment living. This means you can often charge more rent and may attract better tenants.

Because there are two units, the rental risk can be more manageable. If you stagger the lease dates, the probability of both units being vacant at the same time decreases.

When well-maintained, duplex houses usually see a steady rate of appreciation.

If your stage of life changes, duplexes offer flexibility. You can live in one unit for a while and rent out both later. You can move back into one unit as you downsize. You can offer one unit to your extended family. You can look into short-term rentals. Lots of options!
Duplex disadvantages:
Duplex houses tend to be less appealing to renters than single-family homes. Comparatively speaking, that may mean you can't charge as much and may be limiting your tenant pool.

Not all areas are zoned for duplexes, so you may end up compromising on a location outside your desired area.

If owner-occupied, you'll share a wall with tenants and be constantly accessible to them.

When whole-home repairs are needed, you could be looking at a pretty significant maintenance bill, and both residences will be affected at the same time.

Landlording isn't for everyone. You may be up for the challenge now, but when it comes time to resell, you'll probably need a buyer who also wants to be a landlord.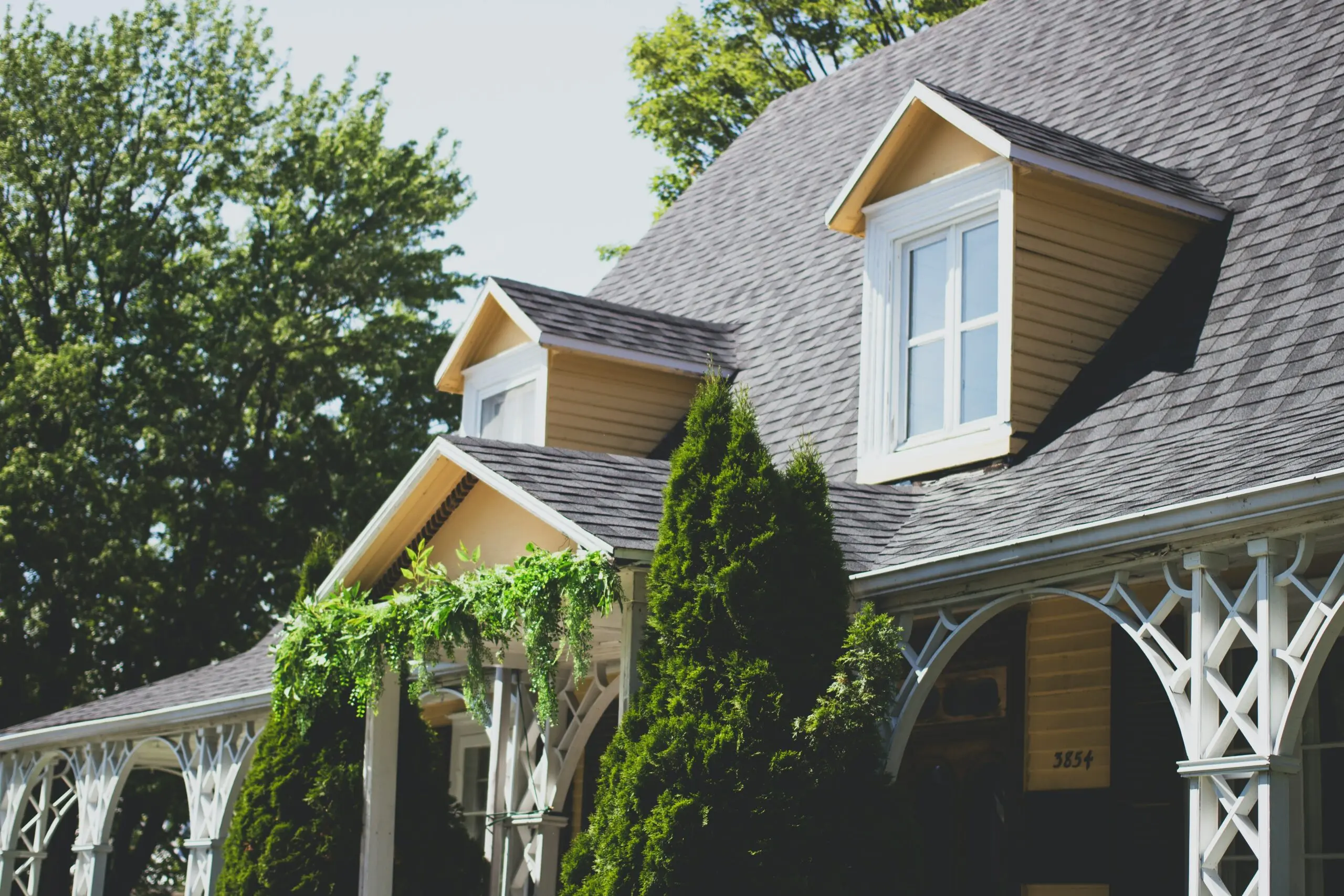 Duplex Investment FAQs
For many people, building a duplex can be a great way to invest in real estate and increase your asset portfolio. But before jumping in, potential duplex investors may want to consider the following questions.
Which Is Cheaper to Build: A Duplex or Two Homes?
Because of the shared lot, shared foundation, and shared roof, a duplex is much cheaper to build than two separate houses. On average, building a duplex costs 37% less than building two homes. And that's not including the cost of the land! Purchasing two separate lots means you can expect up to double the expense in land for two single-family homes (depending on the size needed for the duplex).
How Much Do You Have to Put Down to Build a Duplex?
Every contractor is different, but for brand new builds, a 10% downpayment is pretty standard. If a builder asks for more than 25%, that might be cause for concern, though custom work and local standards can drive up the need for more money up front.
Is It Better to Build a House or a Duplex?
The answer to this question comes down to personal needs and desires. Some people choose to build a duplex with the intention of eventually housing aging family members. Other people choose to build a house because they have their sights on a certain subdivision that lacks multi-family zoning. Consider the pros and cons listed above, along with your investment goals in the years to come.
Can You Make Money Owning a Duplex?
Yes. But you'll need to run the numbers, just like any other real estate investment. The cash flow from duplex houses can be great, but there's more to consider than just the dual sources of rent (assuming you rent out both units).
As you're analyzing the cost to build a duplex, be sure to also think through any carrying costs and ongoing expenses in order to properly determine the return on your investment. These could include things like mortgage payment, insurance, monthly service professionals, HOA dues, vacancy/turnover costs, property taxes, and more.
Do Duplexes Go Up in Value?
Yes, duplexes are known to appreciate in value, though not at the same rate as single-family homes. This can be a good and bad thing. On one hand, there is less demand overall for duplexes than for single-family homes; on the other hand market scarcity means limited supply, which in turn drives up value. Those two considerations tend to lead to steady-but-moderate increases in value over time.
On the flip side, some market analysts say that duplexes tend to be a little more recession-resistant than single-family homes. The market value of duplexes behaves more like that of larger commercial properties, being less volatile than the single-family home market. So while the appreciation gains may be a little more modest for duplex homes, the risk of value loss may also decrease.
Is a Duplex a Good Investment?
When counting the costs of building a duplex, the bottom-line question is really: Do the benefits outweigh the costs? In other words, is building a duplex a good investment?
Every investment should be assessed individually, but overall, duplexes can be part of a solid investment strategy. Many investors view duplexes as a kind of "two-for-one" deal. A single transaction yields two separate –– and potentially profitable –– residences.
Duplexes are a great way to enter the multi-family dwelling realm without investing large amounts of capital. They can also be relatively easy to manage, especially if the owner is living on-site.
If you're ready to add a duplex to your investment portfolio but don't want the hassle of building, you can always consider purchasing an existing duplex. Duplex inventory may be low, but our team can help you locate the right deal, whether that be local or out-of-state.